Hangzhou delivery industry shows double digit growth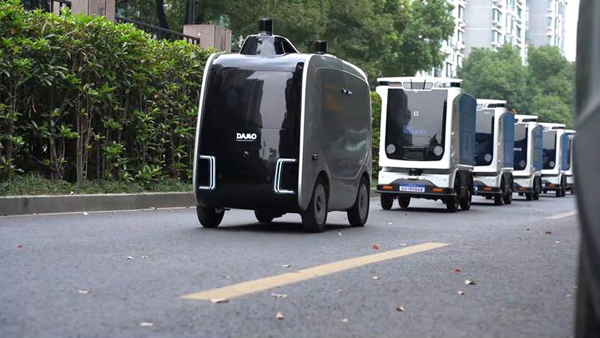 Alibaba's logistics robots at the Zijingang campus of Zhejiang University in Hangzhou, East China's Zhejiang province. [Photo/Zhejiang News]
Statistics from the Hangzhou Municipal Development and Reform Commission show that from January to November, Hangzhou's delivery industry handled 267.5 trillion packages, a year-on-year increase of 12.3 percent, as well as generated 33.42 billion yuan ($5.18 billion) in revenue, growing 14.4 percent year-on-year.
New technology and delivery modes have boosted the development of the industry, such as automatic package sorting, smart goods shelving, and unmanned delivery.
Cainiao, which has the largest e-commerce logistics network in China, was facilitated by digital technology to realize a smart warehouse-transportation-delivery system.
Hangzhou has also been actively pursuing new industrial development possibilities. For example, Tonglu, which is known as the hometown of China's delivery industry, was listed as a pilot county for the innovative development of the industry.
A logistics equipment and materials centralized procurement transaction center, the first of its kind in China, was already put into operation in the county. The innovation and research base of YTO also settled there in June, with the company being one of the delivery giants in China along with STO, ZTO, and Yunda Express.
Hangzhou launched 18 preferential policies in July to boost the further development of the delivery industry, which aimed to build it into an industry with a value of over 100 billion yuan.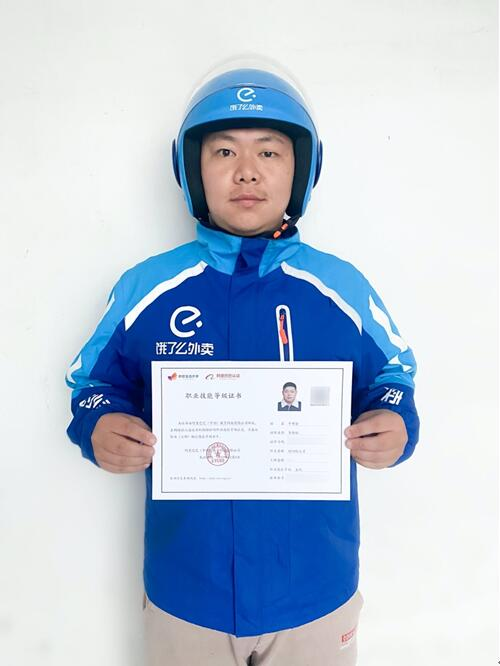 Niu Mingzhi, a delivery man for online food-ordering platform Eleme, poses for a photo with his certificate for vocational skills. [Photo/ori.hangzhou.com.cn]
January 15, 2021

January 13, 2021

January 6, 2021
December 31, 2020