Qiandao Lake tangerine tea gains popularity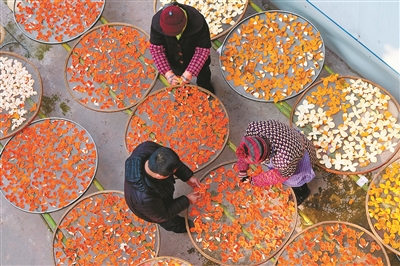 Farmers process tangerine peels. [Photo/hangzhou.com.cn]
The tangerine tea produced in Qiandao Lake, Chun'an county has won much market recognition in recent years for having both the fruit aroma of tangerine peels and the mellow taste of black tea.
Fang Xiaoguo, director of the local Jiunong company that has tangerine tea as its flagship product, said that the value of each tangerine tea ball (about 10 grams) is at least 10 yuan ($1.55) and the one with the best quality is worth 60 yuan.
"Many agricultural products encountered poor sales due to the COVID-19 epidemic, but our tea sold well and gained popularity among consumers in the Yangtze River Delta region and Guangdong province. It is expected to have an annual output exceeding 10,000 kg," Fang said.
His idea to integrate tangerine peels with Qiandao Lake black tea was inspired by the large fields of local tangerine orchards, in which due to a lack of product diversification, the tangerine flower and fruit waste was a serious problem.
Encouraged by the local government, Fang picked up his business and invited local low-income farmers, left-behind women, and seniors to join his company and take up simple manual work like washing the fruit, digging the pulp, filling in tea, and packaging.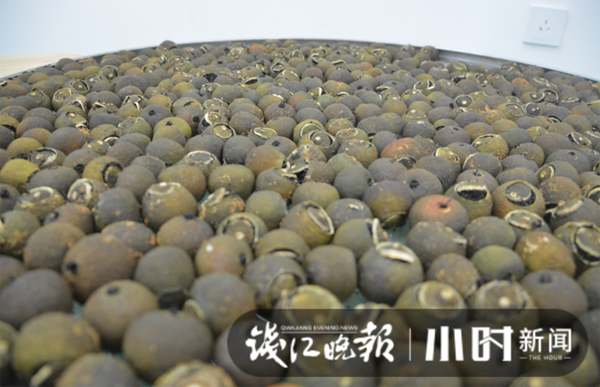 Qiandao Lake tangerine tea. [Photo/thehour.cn]
January 8, 2021

January 6, 2021

September 16, 2020
December 31, 2020