Zhejiang medical team arrives in Hebei
Medics from Zhejiang check in at the airport to support local anti-epidemic efforts in Shijiazhuang and Xingtai in Hebei province on Jan 7. [Photo/Hangzhou Daily]
A medical team from Zhejiang province rushed to the cities of Shijiazhuang and Xingtai in Hebei province on the evening of Jan 7 to help curb the COVID-19 outbreak.
Local authorities spent less than two hours organizing a task force after they received the order from national authorities.
The task force took a chartered flight at 8 pm with 25 sets of testing equipment and 250,000 nucleic acid testing kits.
The team consists of 103 people divided into five groups.
The members come from the Zhejiang Provincial Center for Disease Control and Prevention and six provincial and municipal hospitals in Hangzhou, Ningbo, Jiaxing, Huzhou, and Shaoxing.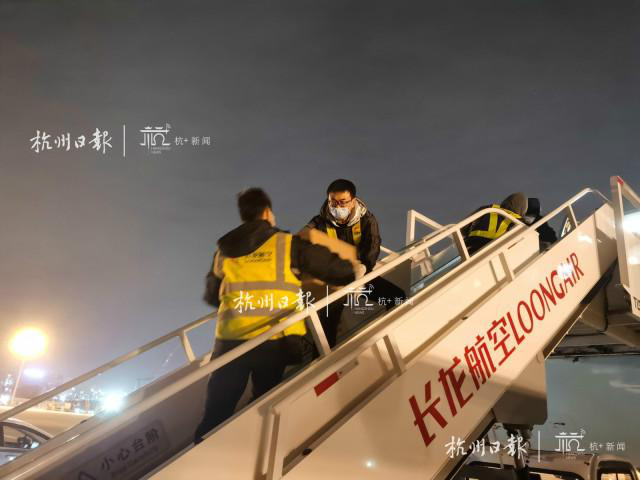 Members of an emergency medical response team carry medical supplies on board the plane before their flight to Hebei province to help curb the local COVID-19 outbreak on Jan 5. [Photo/Hangzhou Daily]
The latest resurgence of the virus in Hebei started on Jan 2, when a 61-year-old woman in rural Gaocheng district in Shijiazhuang was diagnosed with COVID-19.
By Jan 7, Hebei had 123 confirmed locally transmitted cases in hospitals, with five of them in severe condition. There are 181 locally transmitted asymptomatic cases currently under medical observation, the provincial health commission said. All of the cases are located in the cities of Shijiazhuang and Xingtai.
February 9, 2021

January 26, 2021

January 13, 2021
February 4, 2021