Hangzhou the second-biggest populated city in YRD region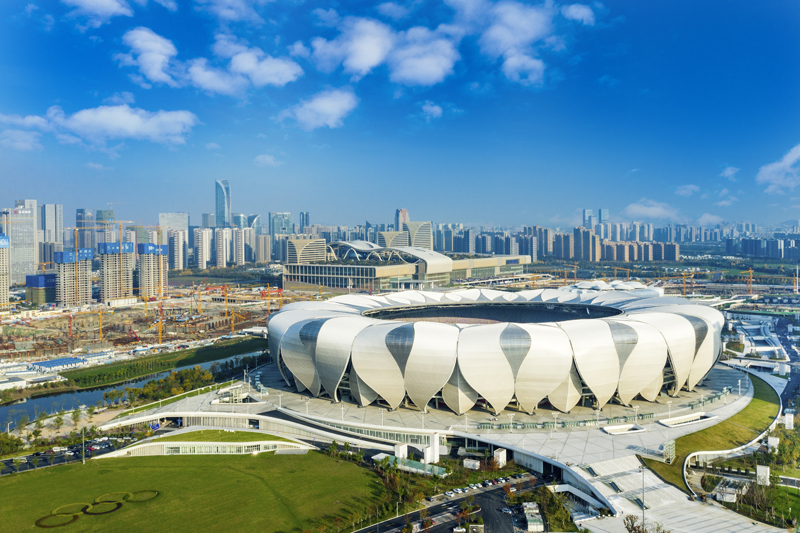 The main stadium of the 2022 Hangzhou Asian Games. [Photo provided to ehangzhou.gov.cn]
The group with an urban population of between 5 to 10 million now comprised of 10 cities across the country, includes Dongguan, Wuhan, Chengdu, Hangzhou, Nanjing, Zhengzhou, Xi'an, Jinan, Shenyang and Qingdao.

Hangzhou, the e-commerce hub in East China, has overtaken Nanjing to become the second-biggest city in terms of urban population in the Yangtze River Delta region.
Driven by its burgeoning digital economy, Hangzhou witnessed a rapid talent inflow and urban district expansion in recent years. The city's permanent resident population increased from 9.81 million in 2018 to 10.36 million in 2019, a surge of about 554,000 people year-on-year, with the annual increment exceeding that of Shenzhen and Guangzhou for the first time, ranking first in the country.
January 15, 2021

January 13, 2021

January 6, 2021
December 31, 2020