Drafts for classic animation to be auctioned off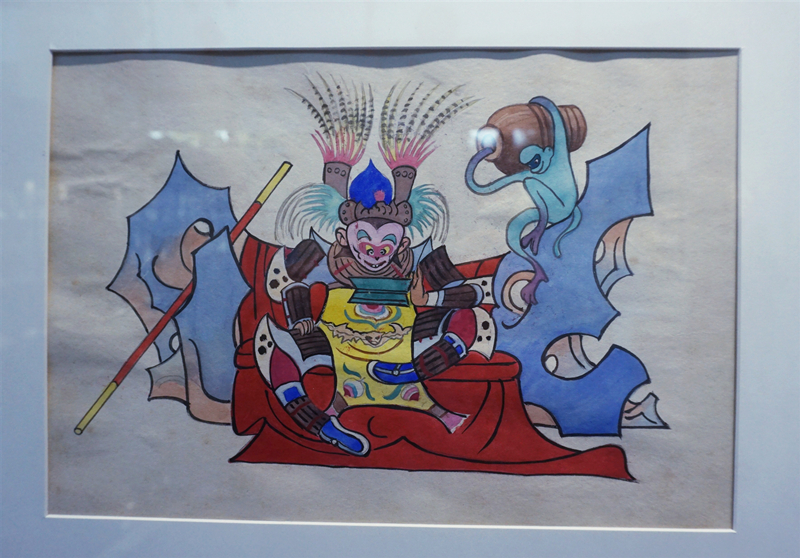 The design draft features the Monkey King, the lead character of Havoc in Heaven and a household cultural figure in China. [Photo/IC]
The original design drafts for China's first-ever animated feature film, Havoc in Heaven, is currently on display in Hangzhou, capital of East China's Zhejiang province, and will be auctioned there soon.
The auction price for the treasured masterpieces is expected to be nearly one million yuan ($154,400).
Havoc in Heaven was created by Shanghai Animation Film Studio in the 1960s and was based on the earlier episodes of the 16th-century classic Chinese novel Journey to the West.
The film, representing the peak of the Chinese animation industry, received numerous international awards, including the outstanding film award at the 1978 International London Film Festival.
The designer of the film's cartoon images was Zhang Guangyu (1900-1965), one of the founding fathers of China's decorative art. Zhang's animated designs widely drew inspiration from China's Buddhism, Taoism, as well as folk culture and arts.
January 26, 2021

January 22, 2021

January 13, 2021
December 31, 2020