Exhibition reflects on China's fashion industry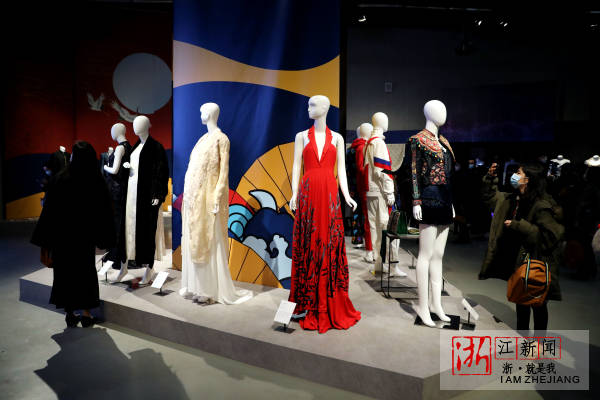 A fashion exhibition is being held at the China Silk Museum in Hangzhou from Jan 23 to March 21. [Photo/zjol.com.cn]
An exhibition looking back on the development of China's fashion industry from 2011 to 2020 opened at the China Silk Museum on Jan 23, local media outlets reported.
The exhibition featured pieces by many renowned artists, including Guo Pei, Laurence Xu, Wu Haiyan, Zhang Zhaoda, and Lyu Yue and showcased 105 model clothes, 20 accessories, and 205 bolts of cloth made from novel fabrics.
The event was meant as a reflection of China's fashion industry over the past 10 years, highlighting its innovative integration with traditional Chinese culture and new development patterns bolstered by digital and sustainable concepts, and looking into the future of China's fashion industry.
"We will continue on our current fashion trajectory and work to get more designs on the international stage," said Zhao Feng, curator of the China Silk Museum.
The exhibition will run until March 21.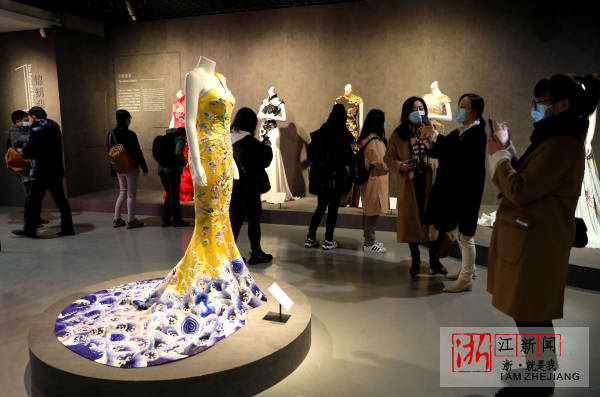 Visitors admire a dress inspired by an imperial robe from ancient feudal times. [Photo/zjol.com.cn]
February 9, 2021

January 26, 2021

January 13, 2021
February 4, 2021