AstraZeneca launches regional headquarters in Hangzhou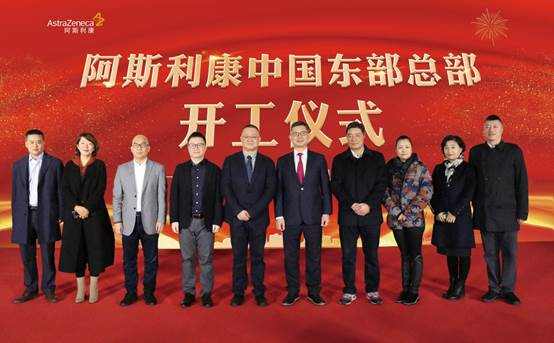 The East China regional headquarters of AstraZeneca starts construction in Xiacheng district, Hangzhou, on Jan 27. [Photo/zjol.com.cn]
The East China regional headquarters of AstraZeneca, a British pharmaceuticals giant, started construction in Xiacheng district, Hangzhou, on Jan 27.
As one of five regional headquarters in China, it will focus on marketing, product distribution, and innovative incubation. It will also work as an exclusive channel for the import of some of the company's latest innovative products to the Chinese market.
The agreement to establish the regional headquarters was inked between the two sides at the 22nd China Zhejiang Investment and Trade Symposium on June 9, 2020. It was a major strategic decision made by AstraZeneca over the past two years.
The two sides will also work together on an international life science innovation park that aims to bring in high-end domestic and foreign life science projects and help them achieve industrialization.
"I'm looking forward to the office building opening in July and our East China regional headquarters taking on a brand new look," said Huang Bin, vice-president of AstraZeneca China.
Based in Cambridge, the United Kingdom, AstraZeneca has been focusing on the research and development, manufacture, and global sale of prescription drugs for tumors and cardiovascular, kidney, metabolic, respiratory, and immune system diseases.
The company entered the Chinese market in 1993 and realized $24.3 billion in annual revenue in 2019. It also ranked first in the global pharmaceutical industry with annual sales of nearly $4.9 billion.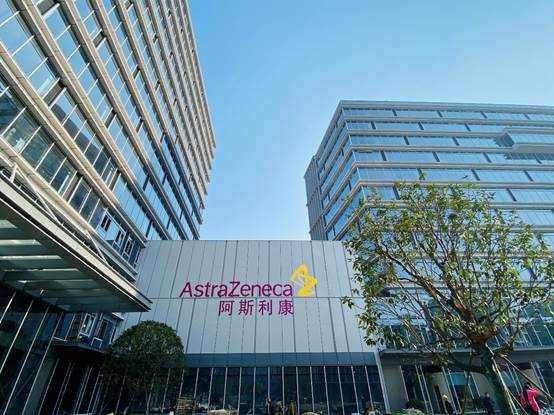 AstraZeneca, a British pharmaceuticals giant. [Photo/zjol.com.cn]