Hangzhou's animation and gaming industry flourishes in 2020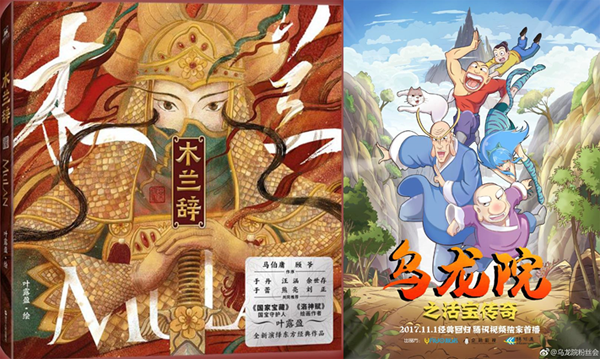 Many Hangzhou-made animations have proved successful in domestic markets. [Photo provided to ehangzhou.gov.cn]
Hangzhou's animation and gaming industry overcame difficulties brought about by COVID-19 and recorded year-on-year growth of 30.63 percent to 25.89 billion yuan ($4 billion) in total output in 2020. It received 740 million yuan in tax revenue.
The local government provided 31.56 million yuan in financial support in early 2020, benefiting 95 companies and 175 projects involved in animation and gaming and related industries.
Digital momentum such as 5G, artificial intelligence, and cloud computing have helped enhance the industry's production capacity, as statistics show that a total of 1,574 games were created in 2020, a 174-percent increase year-on-year.
The official inclusion of e-sports in the 2022 Asian Games in Hangzhou has provided a boost to the local e-sports industry and the city is now home to 16 e-sports teams.
A total of 29 Hangzhou-made animation works, including 1,410 episodes and 26,733 total minutes of animation time, were put on record by TV and film authorities in 2020. Many of them have proved successful in domestic markets.
The year 2020 also saw the China International Cartoon and Animation Festival, a renowned animation festival in Hangzhou, hold both online and offline events from Sept 29 to Oct 4, attracting 2,680 companies, 5,886 exhibitors, and millions of visitors from home and abroad.
The prosperous industrial climate in Hangzhou also caught the attention of industrial leaders, and the Publicity Department of the CPC Central Committee plans to set up a Chinese animation incubation base in Hangzhou. Japan TV Tokyo has invested $19 million in a Hangzhou-based animation company, and online video-sharing platform Bilibili has established an e-sports headquarters in Hangzhou.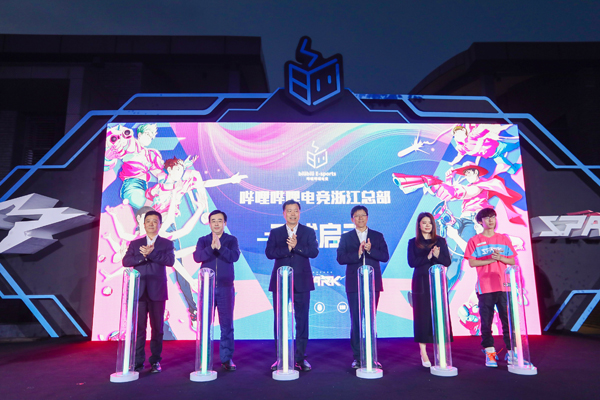 The online video-sharing platform Bilibili launches its e-sports headquarters in Hangzhou. [Photo provided to ehangzhou.gov.cn]