US magazine picks Hangzhou picture as photo of the day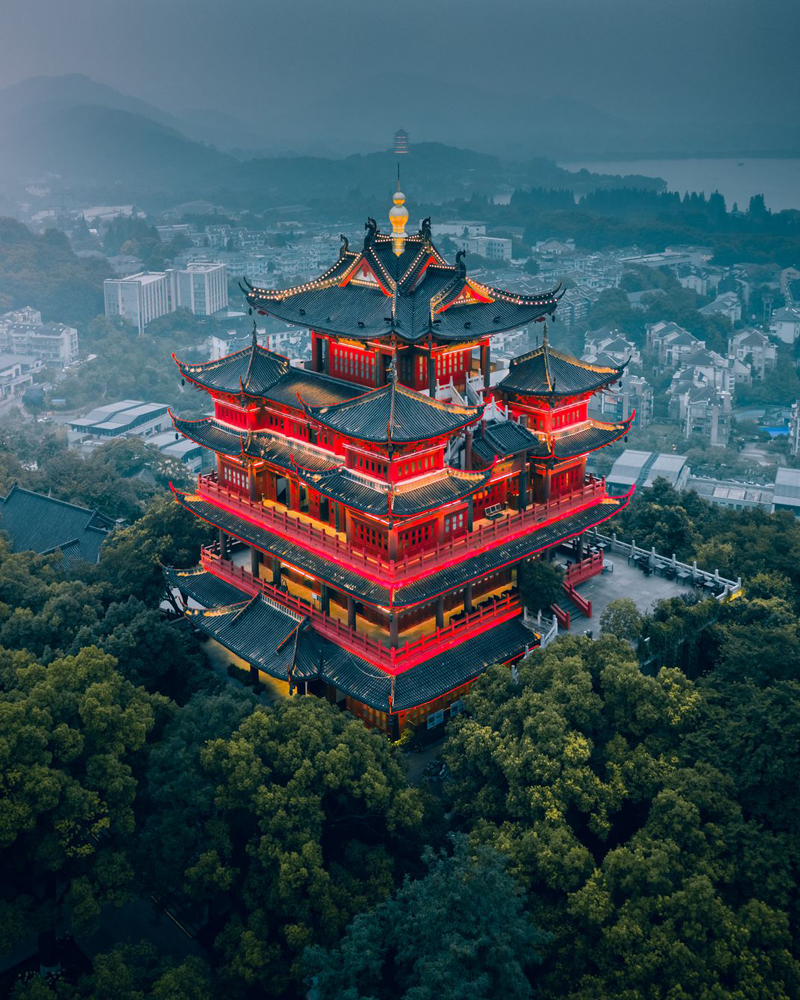 The aerial photo of the Pavilion of the City God is taken by Russian photographer Vitaly Golovatyuk on a cloudless summer night in July 2019. [Photo by Vitaly Golovatyuk/smithsonianmag.com]
Temple on the Hill in Hangzhou, an aerial photo of the Pavilion of the City God on the top of Wushan Mountain in Hangzhou, Zhejiang province, was chosen as the Photo of the Day by Smithsonian Magazine on Jan 25, local media outlets reported.
The photo was taken on a cloudless summer night in July 2019 by Vitaly Golovatyuk, a Russian photographer and videographer who has lived in China for several years and has captured many Hangzhou moments via his lens.
Two of Golovatyuk's other photos have also been chosen by the magazine as the Photo of the Day. The photographer uploaded a total of 30 photos to attend the 18th photo competition of the magazine, covering six categories of the natural world, tourism, people, American experiences, innovation, and mobile photos.
Smithsonian Magazine is the official journal published by the Smithsonian Institution in Washington in 1970. The magazine has been running a photo contest since 2003 and has received tens of thousands of entries from over 100 countries. The contest has become renowned in the photography scene.
February 8, 2021

January 26, 2021

January 13, 2021
February 4, 2021