Hangzhou among top 10 cities in Spring Festival box office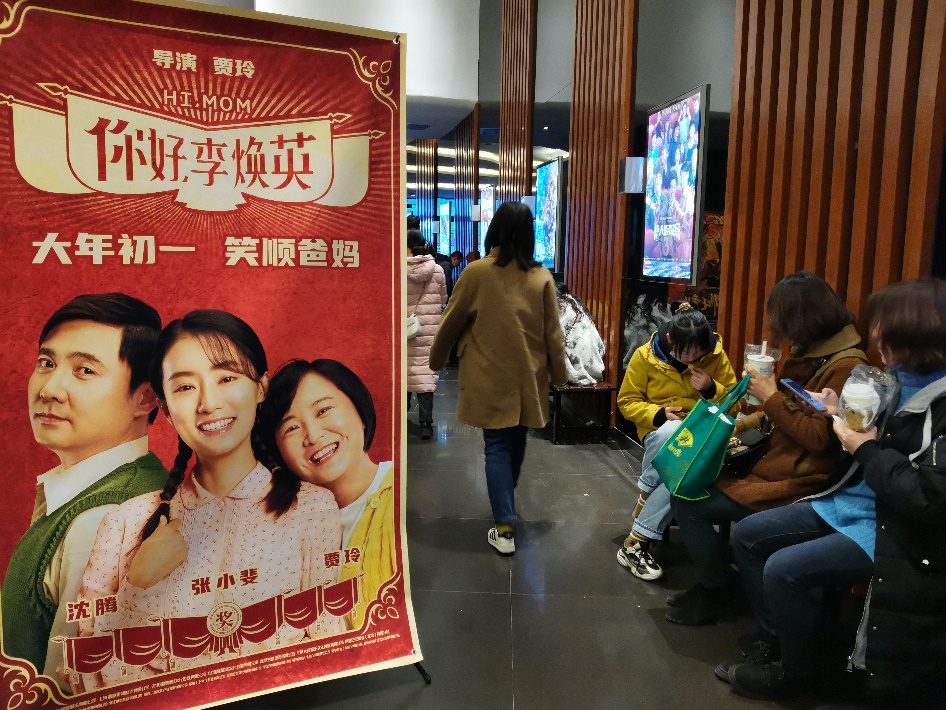 The Beijing Culture-backed tear-jerker comedy Hi, Mom leads Chinese mainland box office in single-day returns since Feb 15. [Photo/IC]
China's box office revenue during the week-long Spring Festival holiday, which ended on Feb 17, hit a record high of 7.8 billion yuan ($1.2 billion).
With a 32 percent jump from 5.9 billion yuan during the 2019 holiday, the figure heralds a bullish start to the Year of the Ox for China's movie industry.
Hangzhou in Zhejiang province greatly contributed to the growth, with the city's box office returns during the holiday reaching 145 million yuan, ranking 10th among Chinese cities.
Statistics showed that a total of 160 million Chinese viewers attended theaters to watch movies during the past Spring Festival holiday, thanks to support from cinema operators.
From Feb 15 to 26, 10 Hangzhou cinemas, including High Long Movies World and Zhejiang Oscar Movies World, are offering free tickets to non-local attendees if they have signed in by calling the cinemas' hotlines or have checked in with their ID cards.
February 20, 2021

January 26, 2021

January 13, 2021
February 11, 2021