Grand Canal Theater enters final decoration stage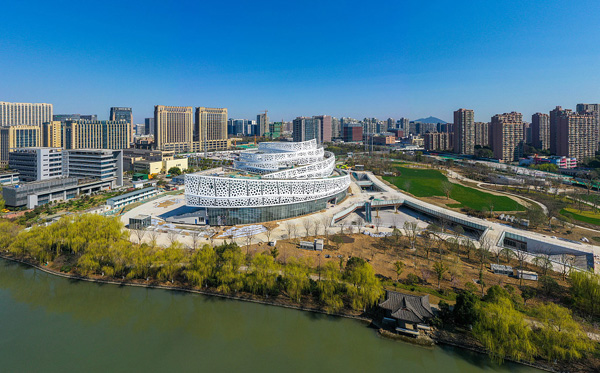 The theater looks like swirling water waves when seen from the sky. [Photo/CFP]
A new theater in Hangzhou designed to enrich local residents' cultural and recreational lives has entered the final stage of refined decoration on Feb 22, local media outlets reported.
The theater, which is located aside the Grand Canal in Gongshu district, was spruced up by pieces of large-scale white external decorations, looking like swirling water waves when seen from the sky.
"The design was inspired by the flowing waters of the Grand Canal and paper-cuttings for window decorations in the Jiangnan area (regions south of the Yangtze River)," said Bao Junliang, director of the project.
"We have also used special technology to connect and assemble different pieces of aluminum plates."
The theater, which covers an area of 19,000 square meters, consists of a stage that can accommodate 1,200 spectators at the same time, as well as a smaller multi-functional stage for 400 spectators. Operas, dramas, musicals, symphonies, as well as children's plays will be staged there.
The theater is located in Grand Canal Central Park, which is expected to open to the public in June.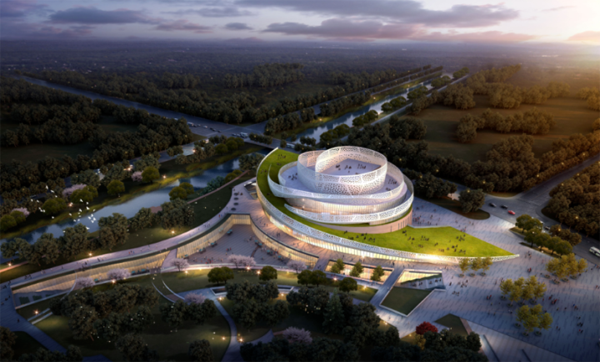 A designer's rendering of the theater. [Photo/zjol.com.cn]
February 20, 2021

January 26, 2021

January 13, 2021
February 11, 2021