A bite of spring in Hangzhou
With the arrival of Awakening of Insects, the third solar term in the lunar year, it is said that animals that have rested in the winter are awakened by the spring thunder, the earth begins to come back to life, and so do people's appetites, which were dulled by the chilly winter.
Here are some must-try ingredients for Hangzhou residents to cook with or enjoy during the spring season.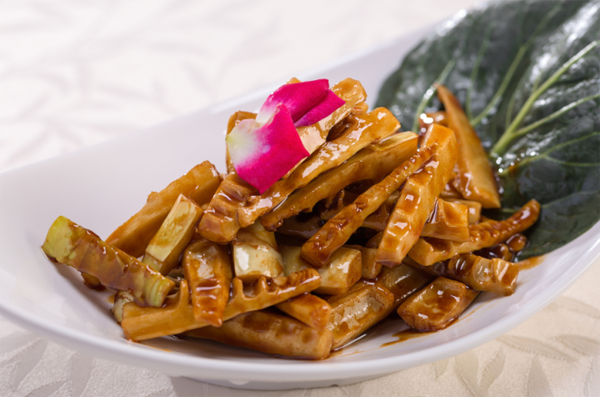 Braised bamboo shoots. [Photo/CFP]
Bamboo shoots
Bamboo shoots harvested in the spring are regarded to be the most delicious, while also being rich in nutrition and coarse fiber, as well as low in fat and starch. Bamboo shoots braised in soy sauce are enjoyed by every household in Hangzhou.
April 30, 2021

April 19, 2021
March 11, 2021