More enterprises in Hangzhou become pet-friendly workplaces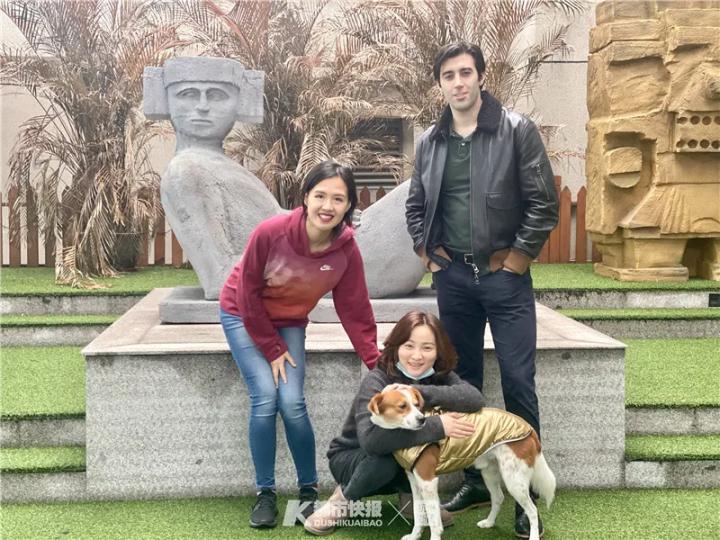 Staff members and a dog named Happiness at Mexico China Center in Jianggan district, Hangzhou. [Photo/hangzhou.com.cn]
A dog named Happiness has become an important member of Hangzhou's Mexico China Center, the first China-Mexico cross-border talent and technological innovation acceleration platform in China.
Founder Shan Feng said that they adopted homeless Happiness from a street near the center in April 2019, one month before the center opened in Jianggan district.
Shan once worked in Silicon Valley, where employees of companies like Google, Amazon, and Blizzard Entertainment are allowed to take their pets to work. "Pets help create a reassuring working atmosphere," said Shan.
Officially opened in May 2019, Mexico China Center was invested in by the northeastern Mexican state of Nuevo León and the Monterrey Institute of Technology and Higher Education. It has developed into a pilot zone for Sino-Mexican cooperation in technology, culture, and talent.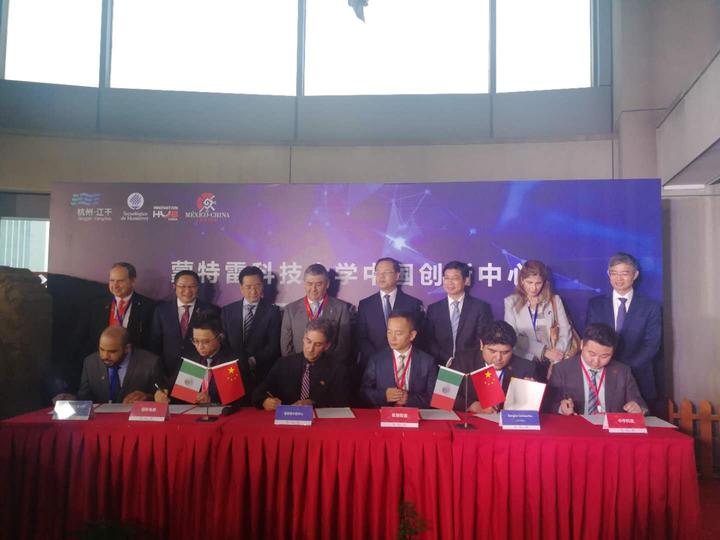 Mexico China Center opens in Jianggan district, Hangzhou on May 16, 2019. [Photo/zjol.com.cn]
"Hugging Happiness makes me feel safe and relaxed," said a staff member surnamed Zhuo'er who had been diagnosed with anxiety disorder caused by work pressure.
"It's relaxing when I play with Happiness. It is more than a pet, but a member of our team," said another staff member surnamed Yiwen from the center's international business department. "Happiness even promoted cooperation between us and a Mexican real estate group."
More and more enterprises are becoming pet-friendly workplaces in Hangzhou, with companies increasingly believing that playing with pets can relieve the pressure of employees, while also being beneficial to company development.
However, there are also some rules for keeping pets. Pets must be vaccinated. They are not allowed to go to kitchens and cafes, nor have their paws stamped on non-disclosure agreements to avoid revealing business secrets.