Longjing Tea greets harvest season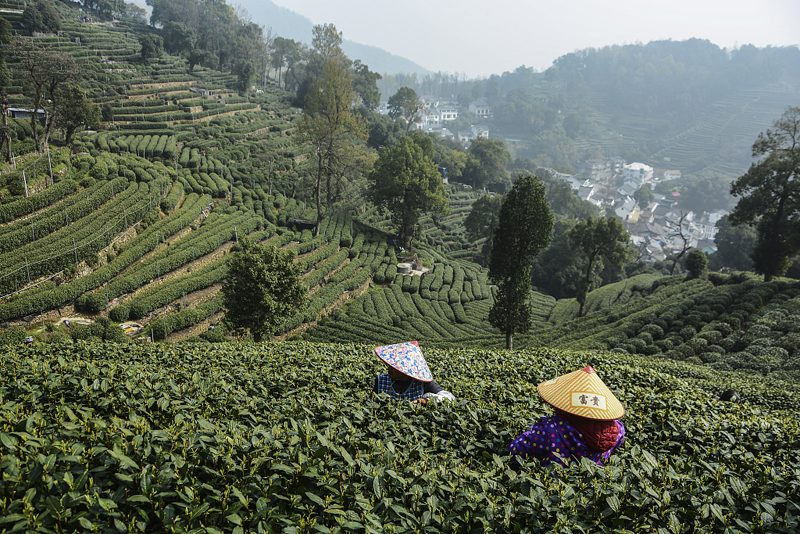 Aerial photo taken on March 14 shows farmers working at a tea garden in Hangzhou, capital of East China's Zhejiang province. [Photo/CFP]
The "Longjing 43", a kind of West Lake Longjing Tea, greets its harvest season starting from March 12, and the large-scale harvest season for the West Lake Longjing Tea is expected to start in late March. Experts believe that this year's West Lake Longjing Tea production will be increased than last year, and the overall quality will be better than the previous year.
Longjing tea, also known as West Lake Dragon Well tea, is a variety of green tea from Hangzhou. It has topped the list of the 10 most famous teas in China and is characterized by its green color, delicate aroma, mellow taste, and beautiful shape.
"Longjing 43" is famous for its early germination, high yield, strong stress resistance, and favorable aroma and taste.
May 31, 2021

May 27, 2021

May 26, 2021
March 11, 2021