​Agatha Christie's 'The Mousetrap' to be staged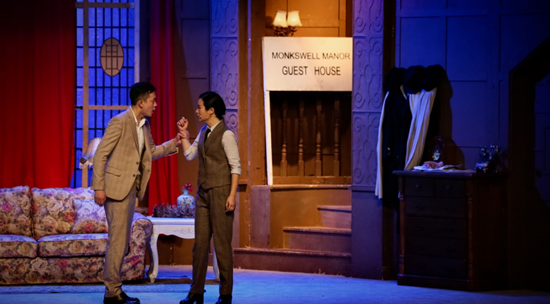 A scene from the Chinese version of The Mousetrap, a murder mystery play by Agatha Christie. [Photo/hangzhou.com.cn]
The Mousetrap, a murder mystery play by Agatha Christie that is also the world's longest-running play, will be staged at Hangzhou Grand Theater on the evening of March 27.
The play was originally created as a short radio play and as the birthday present for Queen Mary, the consort of King George V.
It was broadcast on May 30, 1947 under the name Three Blind Mice starring Barry Morse. The story drew inspiration from the real-life case of Dennis O'Neill, who died after he and his brother Terence suffered extreme abuse while in the foster care of a Shropshire farmer and his wife in 1945.
Afterwards, Christie adapted the radio play into a short novel and a stage play with the same name.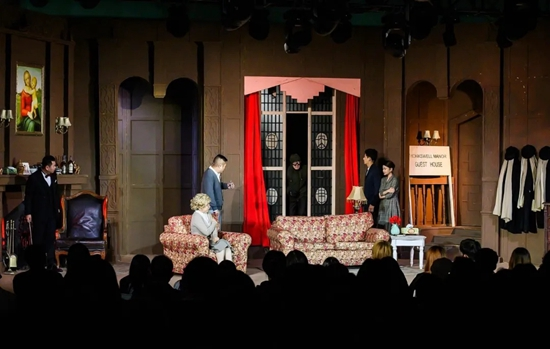 A scene from the Chinese version of The Mousetrap, which is known as the world's longest-running play. [Photo/hangzhou.com.cn]
Since its debut in 1952, the play has been staged more than 20,000 times. The play has a twist ending, which the audience is traditionally asked not to reveal after leaving the theatre.
As news spreads of a murder in London, a group of seven strangers find themselves snowed in at a stately countryside guesthouse. When a police sergeant arrives, the guests discover, to their horror, that a killer is in their midst. One by one, the suspicious characters reveal their sordid pasts, as they and the audience try to determine which one is the murderer and who will be their next victim?
For almost 70 years, the play has kept millions of people from every corner of the globe on the edge of their seats.
The play will begin at Hangzhou Grand Theater at 7:30 pm on March 27.
April 30, 2021

April 19, 2021
March 11, 2021