New urban planning to lift Hangzhou's sci-tech innovation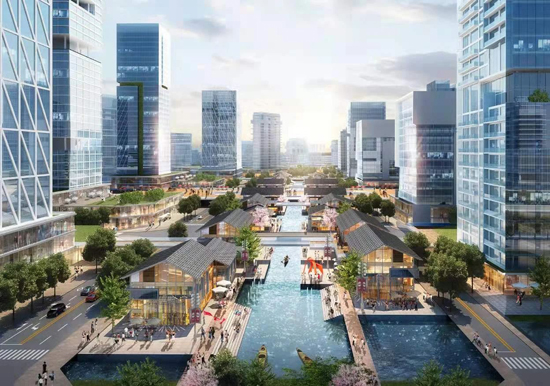 A rendering of the Qiantang Science City. [Photo/WeChat account: hzfbwx]
By 2025, the new city is expected to become a leader in the Yangtze River Delta region in terms of comprehensive strength in scientific and technological innovation.
The city is expected to generate 210 billion yuan ($30.09 billion) from industrial enterprises above designated size (enterprises with an annual output of over 20 million yuan) and invest at least 30 billion yuan in fixed assets over the next five years.
The city's investment in research and development accounts for 4.5 percent of regional GDP, and it is expected to set up over 300 research institutes at the provincial-level and higher.
It is also expected to see its digital industries generate 100 billion yuan in annual revenue, while its biopharmaceuticals industry is expected to reach a value of 100 billion yuan.
In addition, the new city will develop 100 key disciplines. It aims to attract over 250,000 high-end professionals, 200 of which will be leading industrial talent that are from both home and abroad. It will also rent out 2,500 apartments to talent.
June 12, 2021

June 7, 2021

May 27, 2021
March 11, 2021