Hangzhou International Music Festival opens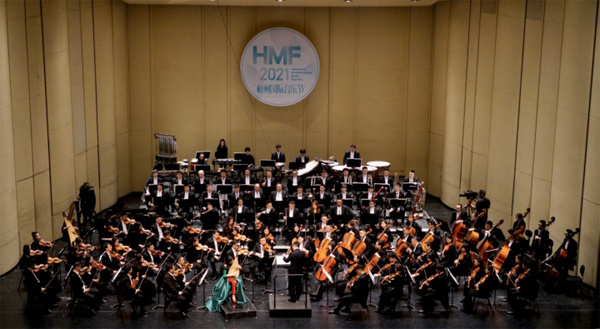 Little Sisters of the Grassland, a concerto of the pipa and an orchestra. [Photo/zjol.com.cn]
The 2021 Hangzhou International Music Festival, which runs from April 13 to May 3, officially opened at the Opera Hall of Hangzhou Grand Theater, local media outlets reported.
The opening concert gathered a number of renowned musicians. Collectively, they staged a variety of musical performances echoing the 100th anniversary of the founding of the Communist Party of China.
The night began with My Motherland, one of the most familiar songs for Chinese people. The orchestral rendition brought attendees back to the days when Chinese revolutionary martyrs teamed up and spared great efforts in overcoming challenges to forge what would be the modern period of China.
Little Sisters of the Grassland was an innovative and novel concerto for an orchestra and the pipa, a Chinese lute with four strings. The music also extoled the selfless dedication and lofty sentiments of Chinese martyrs.
The month-long event, with highlights revolving around stories of the CPC, will include 12 offline and four online concerts, 10 popular edition concerts, three masters' music classes, and three music lectures.
The festival was initiated in 2017 and has become an important cultural brand of Hangzhou. From this year on, the festival will take place every spring, complementing the Music in the Summer Air Festival in Shanghai in the summer, the Beijing Music Festival in the autumn, and the Youth Music Culture Guangdong Festival in the winter.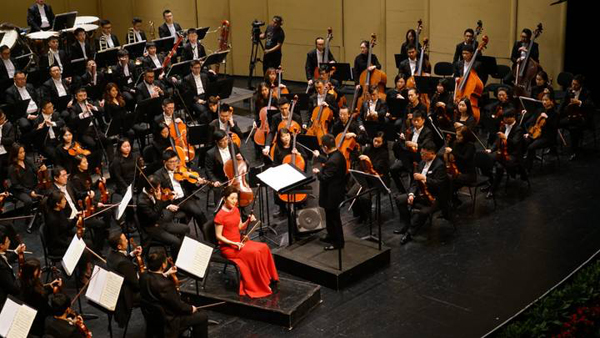 The erhu concerto extols Jiang Zhuyun, a Chinese martyr better known as Sister Jiang. [Photo/zjol.com.cn]
May 12, 2021

May 11, 2021
March 11, 2021