Taiziwan Park
From vibrant tulips to glamorous peonies, you can always find your favorite flowers in spring, the time of year when everything wakes up.
Hangzhou Taiziwan Park, Zhejiang province
浙江杭州太子湾公园
Address: 5-1 Nanshan Road, Xihu district, Hangzhou city, Zhejiang province
General admission: Free
Ideal appreciation time: March and April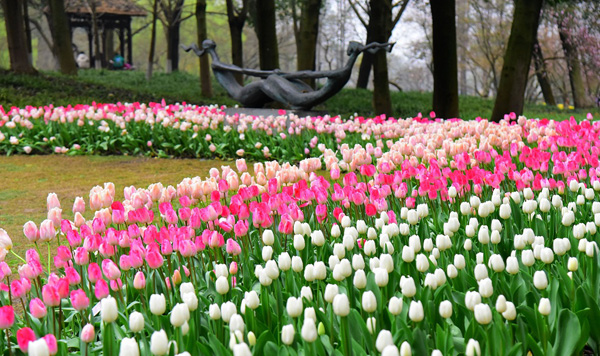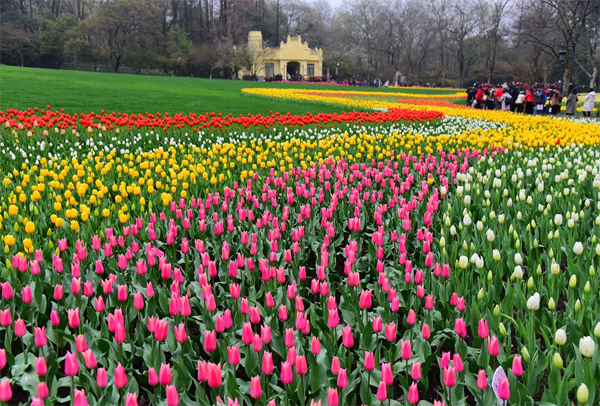 Blooming tulips at Hangzhou Taiziwan Park. [Photo/CFP]
Though not native to Hangzhou, Zhejiang province, tulips have found their way to fame at the city's Taiziwan Park. Located southwest of West Lake, the park is named after two "heirs apparent" from the Song Dynasty (960-1279) who were buried there, and boasts a landscape full of rustic appeal. Its annual tulip exhibition never lets any anthomaniac down with its grand scale and rich breeds!