Hangzhou's new administration divisions, one month later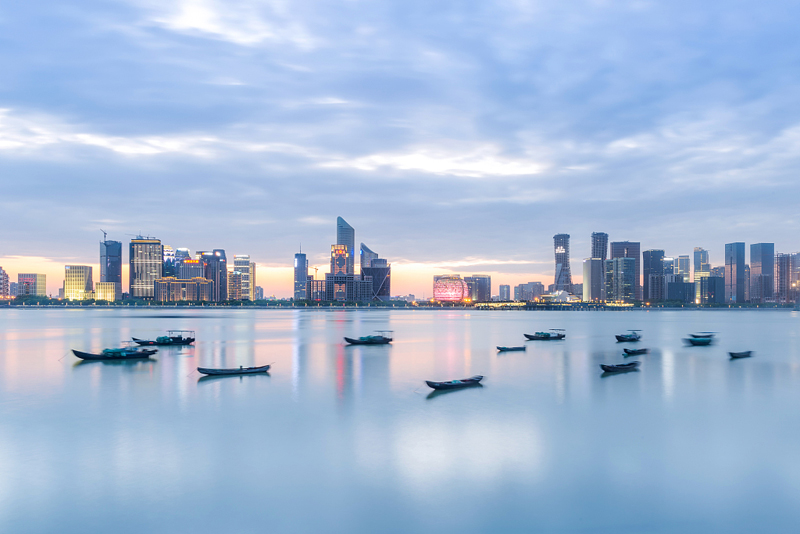 Hangzhou, capital of East China's Zhejiang province. [Photo/VCG]
Hangzhou's new administrative plan, which was announced on April 9 and mainly concerns the changing of five districts, is regarded as an important tool to improve the city's comprehensive carrying capacity, optimize the allocation of resources, as well as enhance people's livelihoods.
One month later, what benefits have the new plan brought to the five districts?
Shangcheng district, which was once the smallest urban area in Hangzhou, has grown into a spacious area spanning over 120 square kilometers in total, including the renowned 19-km Qiantang River golden river bank line.
Areas along the river line will be home to a number of global headquarters in the near future, such as the British-Dutch consumer goods company Unilever, as well as the auditing and consulting firm Deloitte Touche Tohmatsu.
The district is also looking forward to helping six companies go public, bringing in the headquarters of three financial institutions, and realizing over eight percent growth in financial added value.
Gongshu district is accelerating the south-north integration, meaning the reform and upgrading of the old urban area in south, as well as the construction of about 230 projects in the new city town in the north.
Yuhang district has placed great emphasis on innovation. It will strive to become a provincial and even national model in futuristic city construction, scientific and technological progress, as well as industrial development. It is also planning to bring in 100 scientists and top talents that can realize innovative technology breakthroughs, as well as boost industrial development.
Linping, which got its name from Hangzhou's ancient moniker, boasts a deep and solid industrial foundation as it is home to leading manufacturing enterprises like Robam Appliances, CFMOTO, Betta Pharmaceuticals, as well as Xio Lift. The district will continue to utilize its industrial strength, while creating an open and friendly business environment for local companies.
Qiantang district has been upgraded from an economic functional area to an administrative region. It has made stimulating development vitality and improving the overall operational efficiency its biggest priorities.
May 12, 2021

May 11, 2021
March 11, 2021