Hangzhou metropolitan circle seeks smart, digital momentum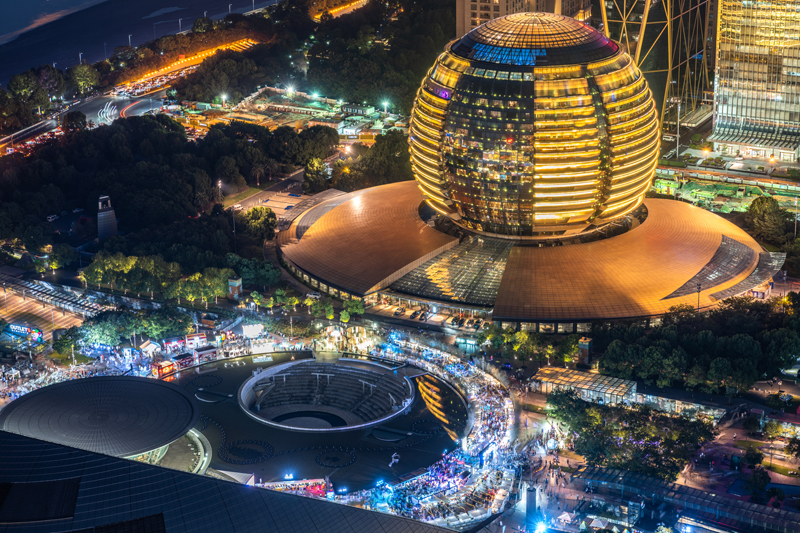 A bird's eye-view of Hangzhou at night. [Photo/IC]
A conference focusing on the smart and digital prospects of Hangzhou metropolitan circle cities was held in Hangzhou, Zhejiang province on May 13, local media outlets reported.
The metropolitan circle, in addition to Hangzhou, includes five other surrounding cities: Huzhou, Jiaxing, Shaoxing, and Quzhou in Zhejiang province and Huangshan in Anhui province.
The conference saw the publishing of a 2021 work plan for the metropolitan circle which, in addition to 10 key tasks and several cooperative projects, will focus on connected transport, industrial clusters, culture, the environment, and technology in daily life.
Fu Xiao, an official at the office for cooperation in the Yangtze River Delta region, said that regional development relies on interconnected transport, which will be improved when people can travel to each city within an hour.
The work plan also stated that industrial clusters are necessary for economic development and that a Jiaxing-Quzhou innovation zone, a Hangzhou-Shaoxing integrated economic development demonstration zone, and a Deqing sector of the Hangzhou West Science and Technology Innovation Corridor will be set up.
May 12, 2021
March 11, 2021