Hangzhou granary has connection with 'father of hybrid rice'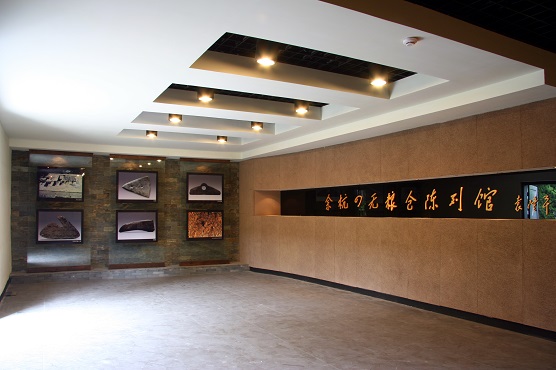 Siwu Granary Exhibition Hall in Hangzhou, Zhejiang province was given its name by Yuan Longping, father of hybrid rice. [Photo/zjsjw.gov.cn]
The inscription written by Yuan Longping, known as the "father of hybrid rice" and who recently passed away at the age of 91, is still hanging at the lobby of Siwu Granary Exhibition Hall in Hangzhou, Zhejiang province.
The special connections between Yuan and the granary exhibition hall can be traced back to 2008, when the renowned rice scientist learned about Hangzhou's proposal to rebuild the granary, as well as the unremitting spirit that has been shared by food growers several decades ago.
He gave the granary exhibition hall the name siwu, which in Mandarin means "four zeros," referring to the target raised by local crop growers in 1954 to build a granary that was free from moldy food or damage caused by pests, rats, as well as sparrows.
Hangzhou food planters started on their own, continuously summing up their experiences, seeking new ideas, and finally realizing progress in reducing food waste, as well as ensuring food safety.
The granary exhibition hall, which has a total area of 1,660 square meters, opened to the public on July 8, 2009.
In addition to the history and development of the granary, the hall also has exhibitions regarding the culture of transporting grain to the capital by water in feudal times, the small-scale peasant economy, as well as one showcasing a handful of super hybrid rice seeds donated by Yuan.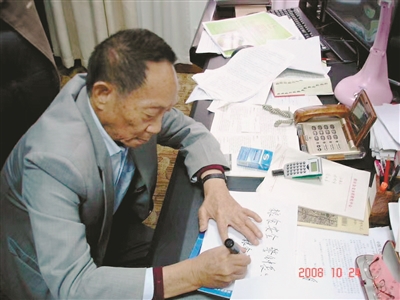 Yuan Longping wrote the inscription for the exhibition hall on Oct 24, 2008. [Photo/hangzhou.com.cn]