100 red tourism routes celebrate CPC's 100th anniversary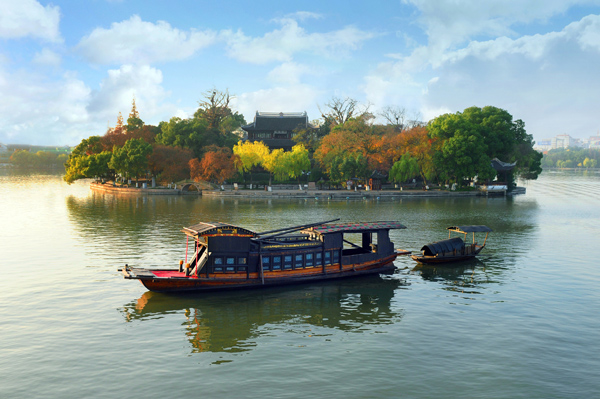 The Red Boat docked at Nanhu Lake in Jiaxing, Zhejiang province, which honors the conclusion of the first National Congress of the Communist Party of China in 1921, receives many visitors every day. [Photo provided to ehangzhou.gov.cn]
A total of 100 red tourism routes echoing the 100th anniversary of the founding of the Communist Party of China were published on May 31, Xinhua News Agency reported.
Fifty-two of the routes focus on the history of the struggles of the CPC and how the Party has stayed true to its original aspiration of seeking happiness for the Chinese people and the revitalization for the Chinese nation.
Twenty routes aim to teach visitors about the scientific and technological breakthroughs that China has achieved over the past 100 years, revealing how the country and its people have gradually rebuilt confidence and strength.
The other 28 routes highlight China's achievements over the past decades in poverty alleviation, rural vitalization, and ecological civilization construction.
The routes aim to increase Chinese people's understanding of the CPC in helping China achieve victory, develop socialism, and boost reform and opening-up. They are also a reflection of Chinese people's growing interest in red tourism, which has seen an increase from 140 million tourists in 2004 to 1.41 billion in 2019.
The routes were co-selected by the Ministry of Culture and Tourism, the Publicity Department of the CPC Central Committee, the Institute of Party History and Literature of the CPC Central Committee, and the National Development and Reform Commission.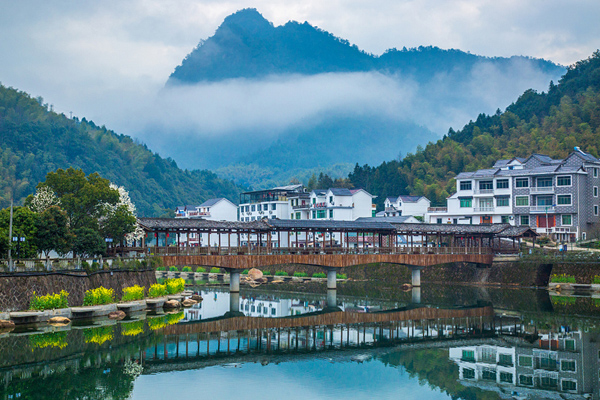 Xiajiang village in Chun'an county, Hangzhou is a prototype of rural vitalization in China. [Photo/CFP]