Jiande announces bigger plan for steamed buns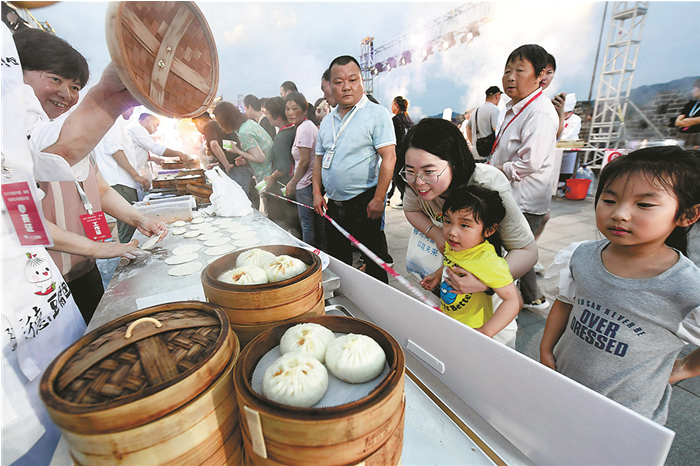 A cooking competition is held in Jiande on May 27 to promote the making of steamed buns with tofu fillings. [Photo/hangzhou.com.cn]
The county-level city of Jiande in Hangzhou will promote its traditional steamed buns with tofu fillings, also known as Jiande buns, to first-tier cities like Beijing, Shanghai, and Shenzhen, local media outlets reported on May 27.
During a cooking competition of Jiande buns on May 27, the city announced a series of policies to promote the delicacy, which has a history of over 1,000 years, to more cities across the country.
The county-level city has more than 140 shops that only sell Jiande buns, with the biggest one able to sell over 7,000 buns in a single day, according to local authorities.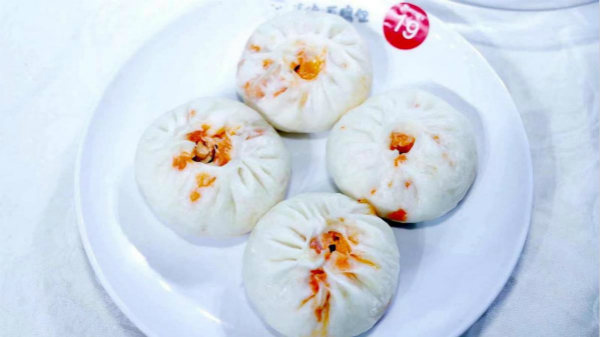 Steamed buns with tofu fillings. [Photo/chinadaily.com.cn]
In April, the local government set up a task force to promote Jiande buns nationwide. A cooking session was also opened, attracting more than 1,000 trainees.
The leader of the task force told local media outlets that trainees who are certified with a senior title can receive a reward of up to 10,000 yuan ($1,570), as well as a subsidy of up to 60,000 yuan if the certified trainee opens a pilot shop selling Jiande buns.
In 2021, a total of 30 pilot shops will be set up in Zhejiang, while six will be established in Beijing, Shanghai, and Shenzhen, according to the plan.