Tribute to Da Vinci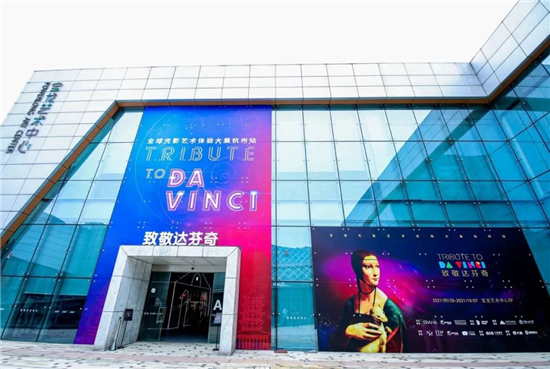 Hangzhou Powerlong Art Center. [Photo/hangzhou.com.cn]
The Tribute to Da Vinci art exhibition opened at Powerlong Art Center in Hangzhou, East China's Zhejiang province on May 28.
Leonardo da Vinci may be best known as the artist of the Mona Lisa, but an exhibition at the Shanghai Science and Technology Museum shows that he is also a genius in math, mechanics, biology, astronomy and many other domains.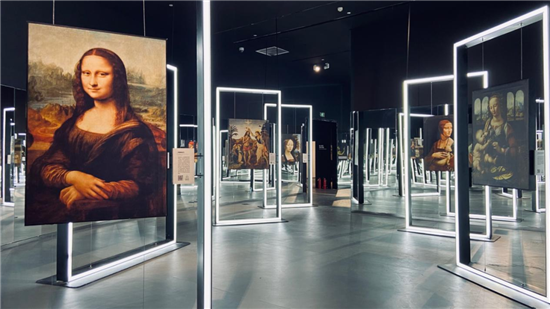 Reproductions of da Vinci's well-known paintings are on display. [Photo/hangzhou.com.cn]
The exhibition features replicas of the master's mechanical and robotic inventions, anatomical models based on his drawings, as well as 16 reproductions of his well-known paintings and four copies of his manuscripts.
The Renaissance icon of the 1400s left behind more than 14,000 pages of manuscripts involving a wide range of scientific topics he had studied, from how birds fly to the structure of the kidney. Hundreds of years later, many of his technical fantasies - such as the bicycle and helicopter - are now a reality.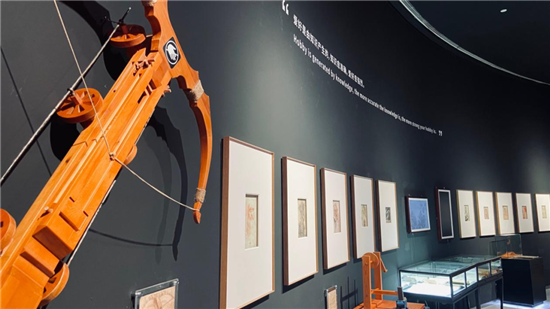 A ballista built based on da Vinci's design is on display. [Photo/hangzhou.com.cn]
The exhibits are some of his inventions reproduced by renowned Da Vinci experts using the same techniques and materials from the Renaissance period as per the manuscripts.
Visitors can also put on VR headsets to experience his life and creations.
The exhibition has been hosted in Beijing, Shanghai, Chengdu, and Changsha. The Hangzhou leg will run until Oct 7.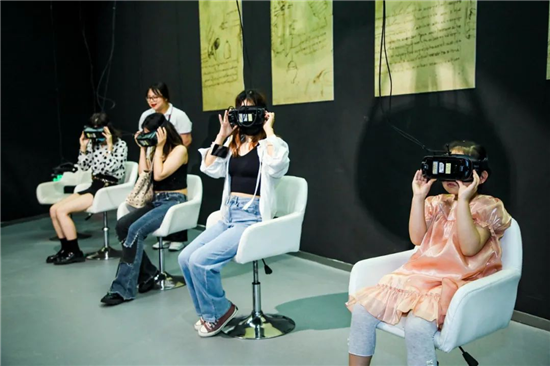 Visitors watch a VR show about da Vinci's life. [Photo/hangzhou.com.cn]
May 31, 2021

May 27, 2021

May 26, 2021
March 11, 2021