Experience the beauty of Fuchun Mountains at new cultural center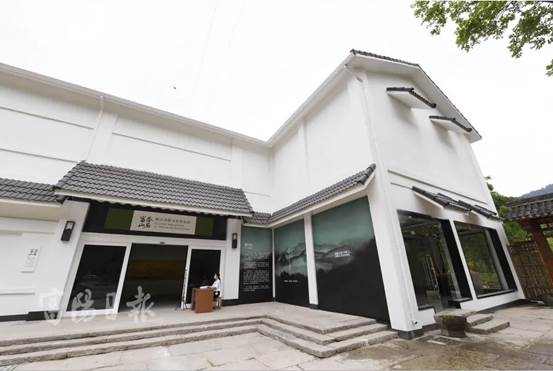 A cultural experience center showcasing the abundant cultural resources in Fuyang district, Hangzhou, is scheduled to open to the public in mid-June. [Photo/zj.zjol.com.cn]
A cultural experience center for visitors to get a glimpse of the picturesque Fuyang district in Hangzhou is expected to open in mid-June, local media reported.
The experience center is located in the place where Huang Gongwang, a famous Yuan Dynasty (1271-1368) painter renowned for his legendary landscape painting Dwelling in the Fuchun Mountains, had lived in seclusion for years.
Artificial intelligence, big data, human-computer interaction, and other cutting-edge technologies will be employed to explore the abundant cultural resources in Fuyang, including poetry, historical relics, and legends.
More than 30 exhibitions are on at the cultural experience center where visitors can admire ancient paintings about Fuyang, learn about ancient Chinese poets, and ramble around within the Dwelling in the Fuchun Mountains painting.
As an important stop along the Road of Tang Poetry along the Qiantang River, Fuyang is renowned for its landscape-themed poems and paintings.
More than 600 literati in the country were born in or had traveled to Fuyang, or withdrew from society and lived in solitude in the district where they created over 1,000 poems and paintings.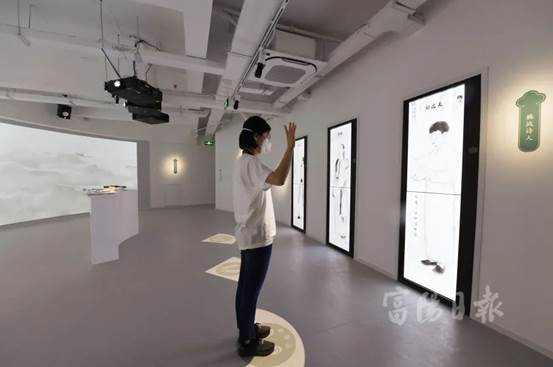 Artificial intelligence, big data, human-computer interaction, and other cutting-edge technologies are expected to be employed to explore the abundant cultural resources in Fuyang. [Photo/zj.zjol.com.cn]