Hangzhou encourages small inventions among common people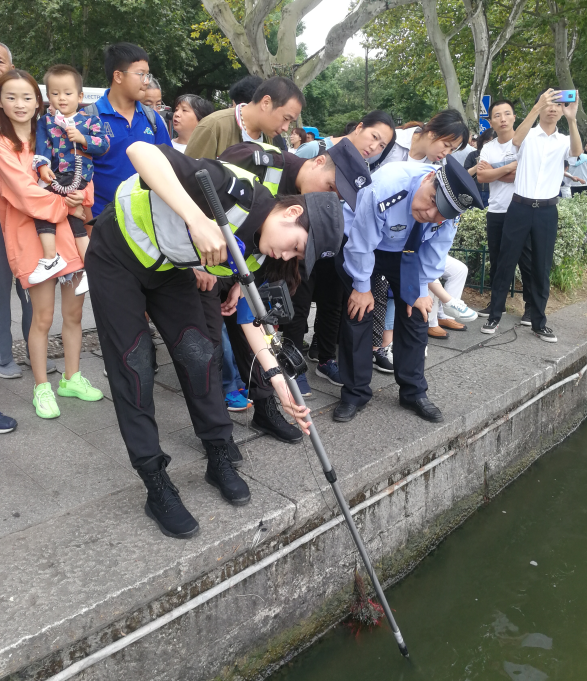 A policewoman uses a tool invented by her colleague to retrieve a cellphone from West Lake in Hangzhou. [Photo/hangzhou.com.cn]
The Hangzhou Federation of Trade Unions recently recognized 200 small innovations by giving awards to their inventors.
A representative of the federation said that small innovations can make a big difference, and the city has consistently showed support for every invention.
Zhou Xiangjun, a policeman working at the police bureau in the West Lake scenic area, is one of the inventors who received recognition.
Zhou developed a device that is able to retrieve cellphones that visitors drop into the water. In 2020, Zhou retrieved nearly 25 cellphones and six drones which fell into the water, helping visitors avoid combined losses of 200,000 yuan ($31,280).
Based on the previous edition of the phone salvage pole, Zhou made a small change to improve it, thus greatly increasing the chance of success.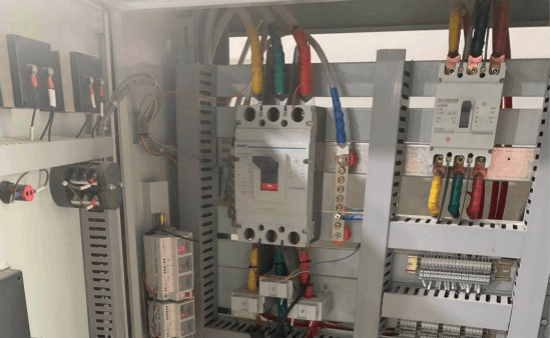 The motoring device developed by employees of the Fuyang branch of State Grid Corporation. [Photo/hangzhou.com.cn]
Another small invention honored is a motoring device invented by employees of the Fuyang branch of State Grid Corporation. By installing the device, managers can do real-time analysis to see whether there is an obvious difference between the electricity volume consumed.
Once a major difference is detected, a warning will be issued to the authorities and companies discharging pollutants.
The system is able to reduce the operation costs generated by traditional air monitoring devices by more than 95 percent.