Jin Dynasty seal cuttings, rubbings donated to Zhejiang Library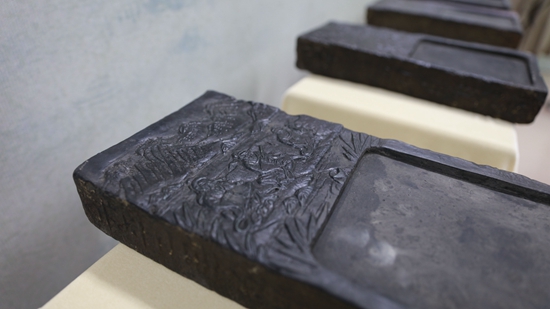 Jin Dynasty seal cuttings are displayed at Zhejiang Library in Hangzhou on June 6. [Photo/hangzhou.com.cn]
Twelve valuable Jin Dynasty (265-420) seal cuttings and rubbings were donated to Hangzhou's Zhejiang Library on June 6.
Donor Lin Qianliang used to review his lessons and read books at the library when he studied at the Zhejiang University. "I feel bonded with the place. Over the past 70 years, I kept close contact with the library and I hope the donation can be of good use," he explained.
Lin's donations included 12 seal cuttings, as well as their rubbings, which were important in the preservation and circulation of calligraphy works before the invention of photocopy technology.
At the end of the Han Dynasty (206 BC-AD220), Chinese people started to inscribe important writings or calligraphic masterpieces on stone tablets, bronze artifacts, wood, and shells, as well as covered them with a piece of wet paper. They carefully brushed the paper black so the inscribed characters were copied and can be preserved even when the original manuscript was not present.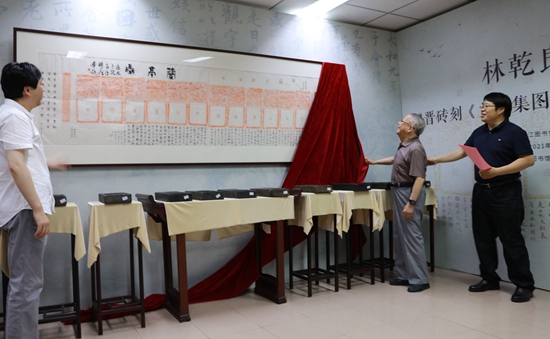 Rubbings record calligrapher Wang Xizhi's story and his masterpiece Lanting Xu is donated to Zhejiang Library on June 6. [Photo/hangzhou.com.cn]
The seal cuttings and rubbings recorded calligrapher Wang Xizhi (303-361) and his friends' outing at Orchid Pavilion in Shaoxing, Zhejiang province, as well as the full text of Lanting Xu, or A Preface to the Orchid Pavilion Poems, which is considered the greatest masterpiece of Chinese calligraphy.
Zhejiang Library celebrated its 120th anniversary in 2020. The library has a special pavilion to exhibit the donations it has received from artists and collectors at home and abroad.
July 22, 2021

July 21, 2021
June 22, 2021