Hangzhou's Duanwu Festival customs enchant expats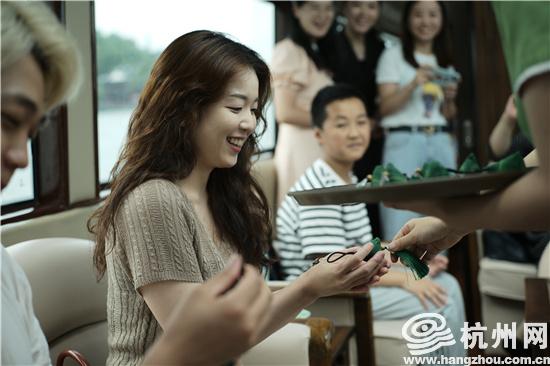 Expats taste zongzi, glutinous rice dumplings wrapped in reed leaves and the quintessential snack during the Dragon Boat Festival. [Photo/hangzhou.com.cn]
Expats in Hangzhou were invited to celebrate the traditional Chinese festival Duanwu in West Lake scenic area on June 14, local media reported.
Boating on the West Lake, tasting zongzi, weaving artemisia argyi allowed these expats to immerse themselves in traditional Chinese culture.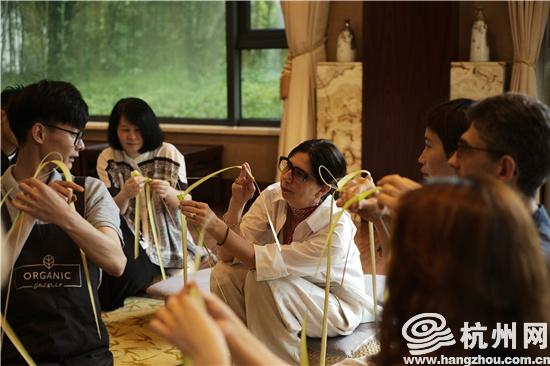 Expats learn how to weave artemisia argyi. [Photo/hangzhou.com.cn]
Roze Merie Cuevas from Canada, who has lived in Hangzhou for nearly 10 years and loves the city's mix of classic and modern beauty, said she was impressed by the different scenes she saw.
French Olivier Ruelle is only fond of Hangzhou after touring many Chinese cities and now he has founded a consulting company in the city and married a Chinese wife.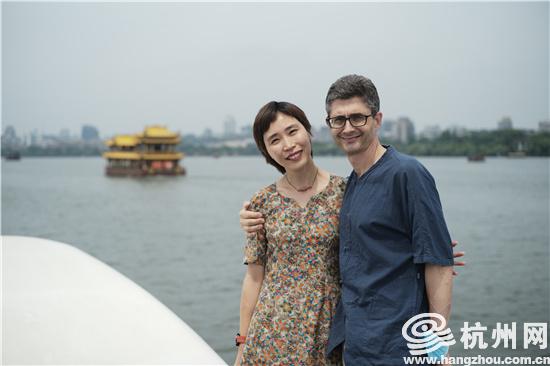 An expat couple poses for a photo in front of the West Lake. [Photo/hangzhou.com.cn]
"It's a rare opportunity for us to enjoy the Duanwu Festival by taking the most classic travel route in the scenic area," said Frenchman Olivier Ruelle, who runs a consulting company in the city.
"For me, it's a different experience," noted another expat from South Korea. "Our country also celebrates the Duanwu Festival, but China has a much stronger festive atmosphere."