Fuyang district launches platform for high-end talents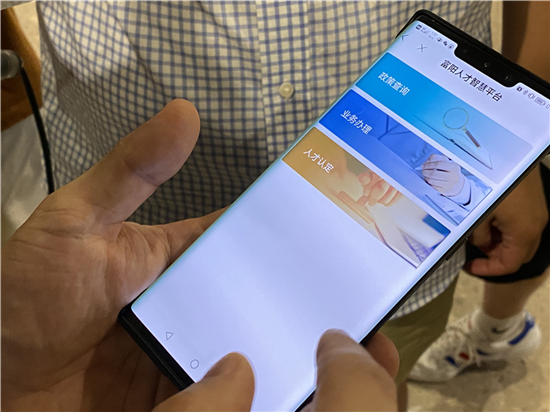 The platform launched by Fuyang district for high-end talents includes three functions, namely policy inquiry, business processing, and talent identification. [Photo/hangzhou.com.cn]
Fuyang district in Hangzhou, Zhejiang province launched a platform on June 16, aiming to attract more high-end talents, local media reported.
The platform, which is accessible on the Hangzhou Citizen Card app, includes three functions, namely policy inquiry, business processing, and talent identification.
People can browse favorable policies available for them on the platform after filling in their required information. They can also check other policies, matters needing attention, and the consulting telephone number.
Identified talents in the district can handle 19 business items like household registration, social security transfer, and work-in-process file transfer on the platform without visiting relevant government offices.
On the platform, they can also enjoy efficient services, including those related to medical care, transportation, and tourism.
For example, F2 (people with a master's degree) or above talents have priority at all the public hospitals of Fuyang, and municipal-level or above talents can enjoy free medical examinations once a year so long as they show the talent code produced on the platform.