Li-Ning Sports Park in Shangcheng district to open soon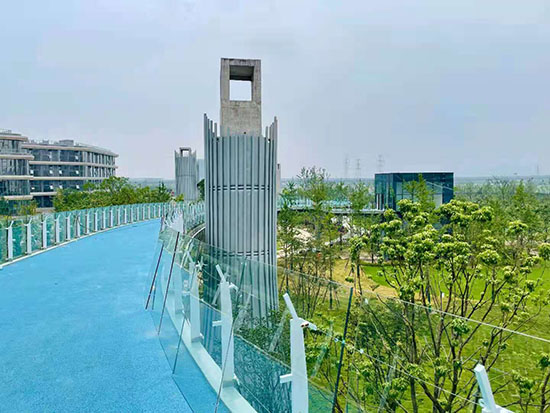 The 800-meter overhead track is one of the highlights of the Li-Ning Sports Park in Shangcheng district, Hangzhou. [Photo/hangzhou.com.cn]
The Li-Ning Sports Park in Shangcheng district, Hangzhou, East China's Zhejiang province, will soon be open to the public following the completion of its construction on June 18, local media reported.
In addition to a cultural and sports center, the sports park also features an 800-meter overhead track, which from a distance looks like a ribbon suspended in the air.
Other facilities in the park include six zones for sports such as badminton, table tennis, volleyball, basketball, football, swimming, fencing and rock climbing, as well as a reading room, a theater, a youth center and a senior citizens center.
Spanning 57,900 square meters, the sports park has an investment of more than 800 million yuan ($123.99 million).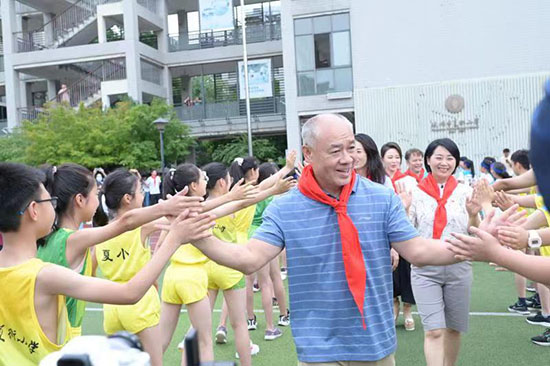 Li Ning, an Olympic gymnastics champion, attends the completion ceremony. [Photo/hangzhou.com.cn]
July 23, 2021

July 22, 2021

July 21, 2021
June 22, 2021