WeDoctor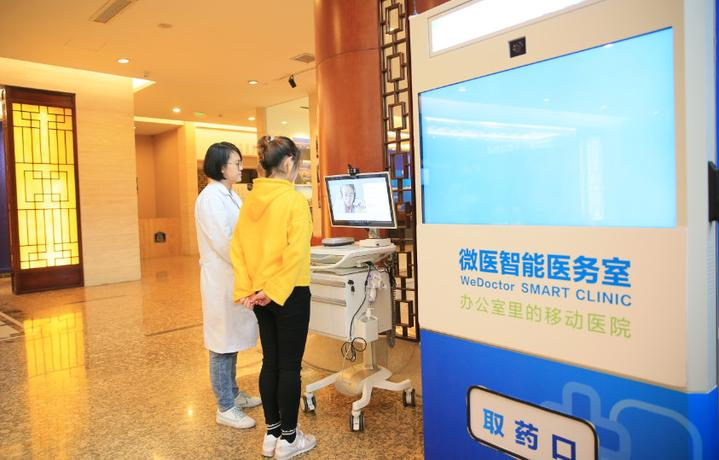 A visitor receives remote diagnosis from a doctor working for Hangzhou-based WeDoctor Holdings Co. [Photo/zjol.com.cn]
WeDoctor Holdings Co Ltd, a company based in Hangzhou, Zhejiang province, is China's largest digital medical service platform.
During the COVID-19 pandemic, the company achieved robust growth. Its revenue in medical counseling and treatment in 2020 doubled that of the previous year.
Statistics showed that the business revenue in 2018, 2019, and 2020 amounted to 255 million yuan ($39.04 million), 506 million yuan, and 1.83 billion yuan respectively.
The predecessor of the company was called Guahao Net, which was founded by Liao Jieyuan in 2010.
The company has 28 online hospitals and has built connections with more than 7,800 hospitals across China, covering more than 95 percent of the 3A-grade or above hospitals. More than 270,000 doctors have registered on the platform.
In 2020, the company offered medical counseling services 18 million times.
"A medical liability system that includes prevention, diagnosis, treatment, disease management and health maintenance should be established. This is what we are dedicated to now," said Liao Jieyuan, founder and CEO of WeDoctor.