5,000-year-old mysterious wooden components to debut in Liangzhu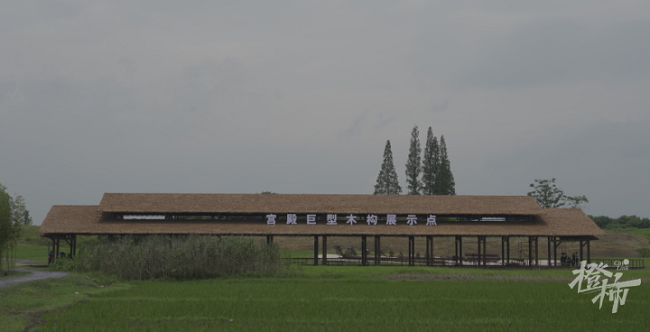 Exhibition area of the restored 5,000-year-old mysterious wooden components. [Photo/hznews.hangzhou.com.cn]
The Archaeological Ruins of Liangzhu City in Hangzhou, Zhejiang province will start displaying restored 5,000-year-old mysterious wooden components from July 8, local media reported on July 3.
Unearthed in the ancient waterway of Zhongjiagang Port in Liangzhu Park, the components are different in length, with the longest being 17.2 meters. Their usage still needs to be verified.
The restored components, which were modeled upon 3D data collected during excavation, have clear textural features and can prevent the cultural relics from damage when undergoing molding and demolding.
The original relics of the components are currently preserved at the Zhejiang Institute of Cultural Relics and Archaeology after years of dehydration.
"This is our first time using 3D printing technology for relic restoration. Visitors will be able to look closely at the components and imagine what the palace would have looked like 5,000 years ago," said Sun Haibo, an official at the park.
The second Hangzhou Liangzhu Day event will be held from July 6 to 12, during which experts will be invited to discuss the protection and promotion of Liangzhu ruins and free entrance will be announced.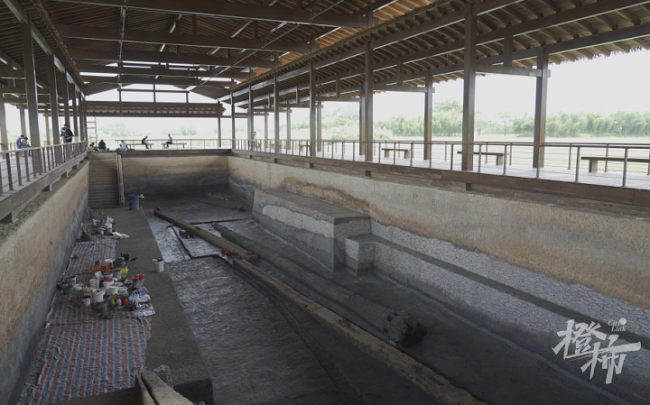 The 3D-printed giant wooden components are ready to be displayed to the public. [Photo/hznews.hangzhou.com.cn]
September 6, 2022

September 1, 2022

August 26, 2022
August 18, 2022