Young trainees learn about intangible cultural heritages
A traditional wood carving training session opened at the Zhejiang Technical Institute of Economics in Hangzhou, Zhejiang province, on July 6.
The session is part of a municipal pilot program to preserve the city's intangible cultural heritages. Twenty-five trainees were selected out of 80 applicants.
"It is an honor to be a part of this training session," said Ni Jinjin, a professional carpenter who is one of the trainees.
"Expressing your emotions and ideas through wood carving is a fascinating art. I hope more young people can join us in preserving traditional craftsmanship," she added.
Zheng Shenning, head teacher of the session, told trainees that the modern development of the art requires the participation of young and brilliant minds.
The session is the third of its kind after an embroidery class in 2019 and a ceramic class in 2020. The last session on copper carving will be open in mid-July.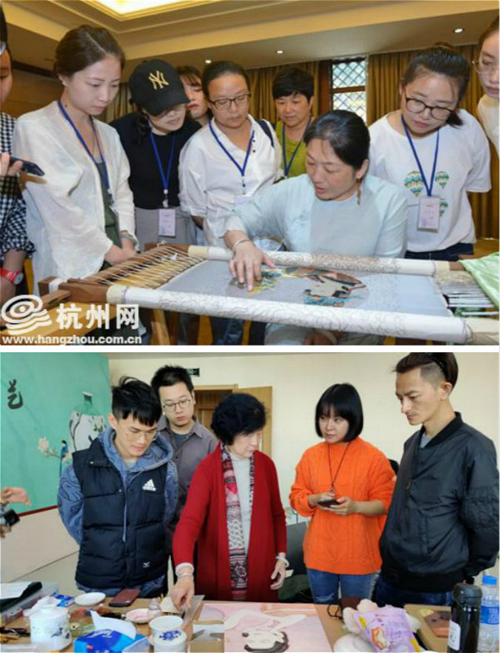 File photos: Young people learn about traditional arts in Hangzhou, Zhejiang province. [Photo/hangzhou.com.cn]
July 8, 2021
June 22, 2021