Tea-leaf frying heats up among young people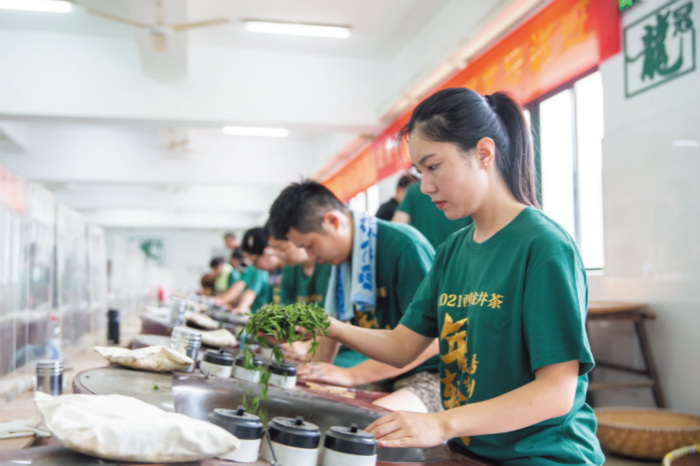 Young people learn how to pan-fry Longjing tea leaves in Hangzhou, Zhejiang province on July 8. [Photo/hangzhou.com.cn]
A training session for tea-leaf frying is underway in Longjing village in the West Lake scenic spot, Hangzhou, local media reported on July 8.
"We have 116 trainees, most of whom are aged between 20 to 40 years old," said a staff member of the administrative committee. "They were divided randomly into five groups and sent to five tea-leaf frying centers in the scenic spot."
The session was hosted by the administrative committee of the West Lake Cultural Landscape and the municipal agriculture bureau. Provincially recognized inheritors of tea-leaf frying were invited as trainers.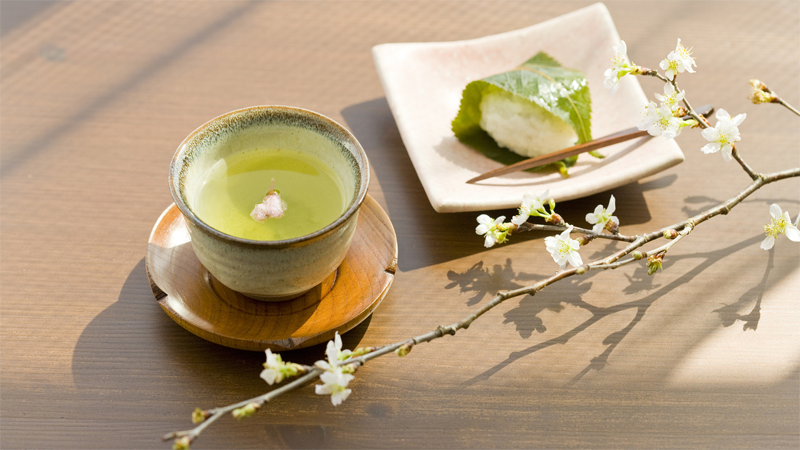 A cup of Longjing is widely considered an ideal way to start the day. [Photo/CFP]
Longjing tea contains significant amounts of polyphenols and amino acids, making it a go-to drink for health-conscious people. It also has a refreshing, subtly sweet flavor, making it popular all over the world.
The frying of Longjing tea, traditionally done by hand, is a complicated process that consists of 10 methods, namely dou (shaking), da (slightly pressing), ta (turning), na (slightly ironing), shuai (swinging), zhua (grasping), tui (pushing), kou (hooking), ya (pressing), and mo (rubbing).
Though the technique of pan-frying Longjing tea was recognized as a national intangible cultural heritage in 2009, increasing numbers of tea makers now use machines perform the task and fewer young people are learning the traditional technique.
However, participants of the training session believe that the control of time and temperature creates a unique taste that cannot be achieved through machine frying. Their training started on June 28 and will end on July 16.