Hangzhou doctors help Xinjiang children regain their smiles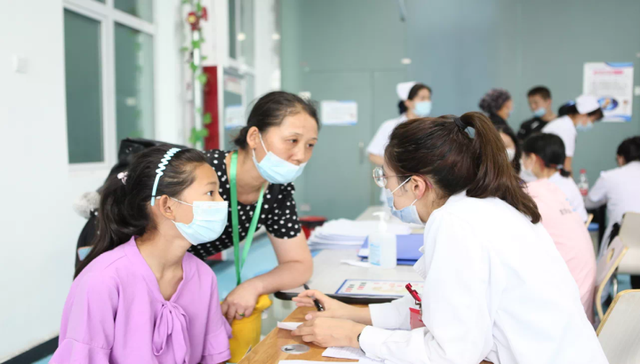 Fifty doctors from Chinese cities offer free medical treatment to children with cleft lips or palates in Xinjiang Uygur autonomous region. [Photo/zj.zjol.com.cn]
Han Kai, a doctor from Hangzhou, East China's Zhejiang province, led a team of 50 doctors from 15 Chinese cities to provide free surgery for children with cleft lips or palates in Xinjiang Uygur autonomous region on July 16, local media reported.
The team was supported by another group of 80 volunteers who are skilled in plastic surgery, anesthesia, nursing, pediatrician, and speech training.
On July 16, the medical team performed a medical screening for the children before carrying out their plan of completing about 120 operations from July 17 to 19.
To date, nearly 600 children with cleft lips or palates in the region have registered for the free surgery.
During their stay in Xinjiang, three experts from Harvard Medical School, Children's Hospital of Zhejiang University School of Medicine, and Shanghai Jiahui International Hospital provided training to medical workers at Aksu People's Hospital.
The event is part of Mother Smile Action, a public welfare activity which offers free treatment to poverty-stricken individuals with cleft lips or palates or with cephalic and facial deformity.
Over the past 30 years, Mother Smile Action has organized 150 volunteer medical teams to offer free treatment to 31,000 patients in 26 cities.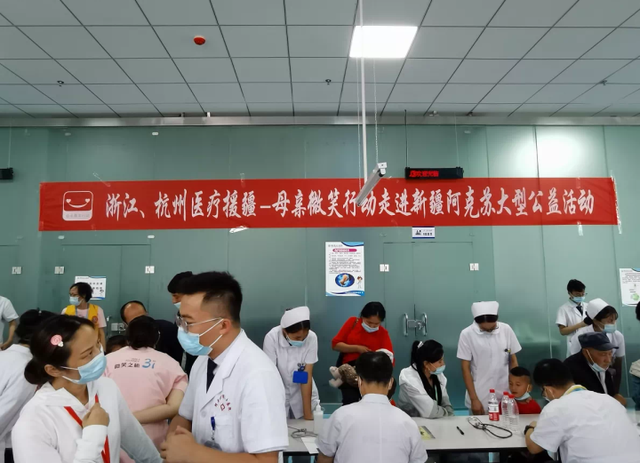 A patient consults with a doctor. [Photo/zj.zjol.com.cn]
August 26, 2021

August 24, 2021

August 23, 2021
August 10, 2021