Zhejiang authorities recommend film inspired by Longjing tea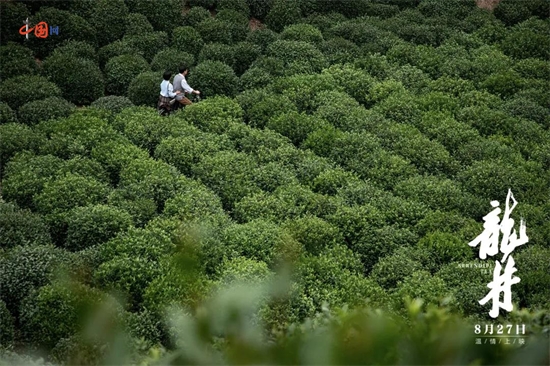 A poster for the film Serendipi Tea. [Photo/china.com.cn]
The Zhejiang Film Administration recently published an annual list of recommended films. One of the most anticipated films on the list is Serendipi Tea, the first feature film in the world themed on Longjing tea, a famous variety of Chinese green tea native to the provincial capital of Hangzhou.
Set to make its premiere on Aug 27, the film is adapted from a novel by Zhejiang-born female writer Gu Lanyue (pen name) and is centered on the romance between a tea farmer in Hangzhou's Longjing village and a Japanese woman over two generations.
According to the film's general producer Tang Guangyi, the making of the film took four years and involved multiple surveys that helped ensure an accurate reflection of tea culture and the change of times.
The film's director Xie Mingxiao said the film also depicts how Chinese tea culture is promoted in East Asia and beyond.