Water sports revitalizes Shilin town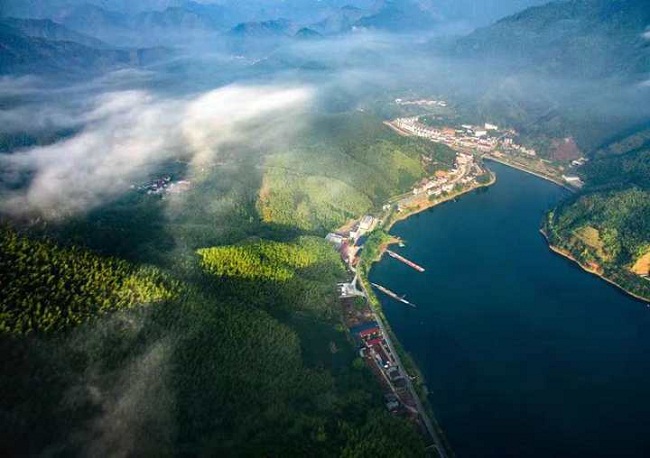 Surrounded by green hills, the lake in Shilin is a perfect place for water sports at any time of the year. [Photo/zj.zjol.com.cn]
Chinese rowers bagged the gold medal in the women's quadruple sculls event with a world record time of 6 minutes and 5.13 seconds at the Tokyo 2020 Olympic Games.
Shilin town in Chun'an county, Hangzhou, is where these Olympians train.
Surrounded by green hills, the lake in Shilin is a perfect place for water sports training at any time of the year.
The Dalian rowing team was the first to set up a training base in Shilin about 20 years ago. Today, 16 rowing teams from China and abroad use Shilin as their main winter training bases.
In response to the provincial call to develop all-for-one tourism and protect the environment, the town has shifted from processing bamboo to building a sports and tourism sector. It was in 2017 designated as a pilot town for the development of sports and tourism.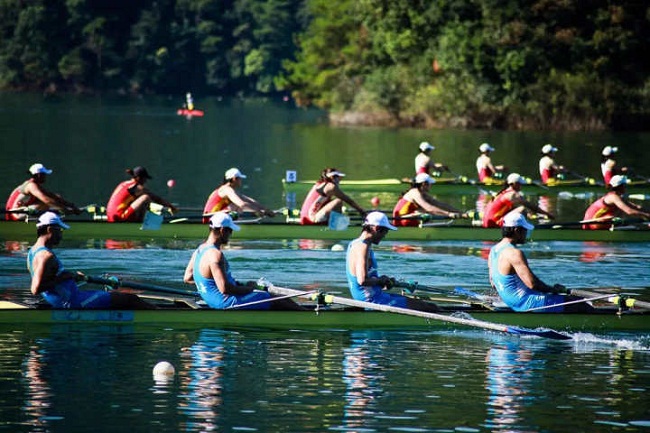 Rowers undergo training in Shilin town. [Photo/zj.zjol.com.cn]
In 2018, Shilin partnered with Beijing-based Pan-China Sports Industry Co Ltd to receive professional assistance in construction and management.
From 2018 to 2020, six sports club started operation in Shilin and a group of sports and tourism projects also broke ground. During these two years, Shilin attracted 300 million yuan ($46.28 million) in investments.
Last year, more than 5,000 people came to Shilin to train, helping generate over 200 million yuan in revenue.
The sales of local agricultural products have also been promoted by the prosperous industry.
In 2020, the sales revenue of agricultural products, including bean starch sheets, tea leaves, sweet potatoes, totaled 91 million yuan, increasing the per capita income of local villagers by 5,200 yuan.
August 26, 2021

August 24, 2021

August 23, 2021
August 10, 2021