Hangzhou mooncake makers find creative ways to lure customers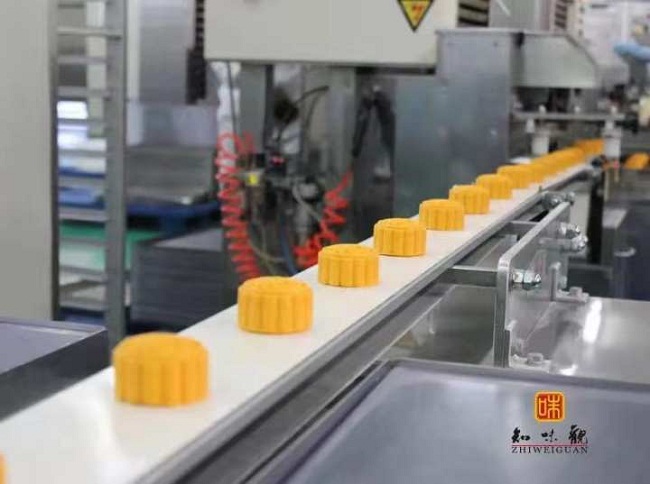 Mooncakes are made at the Zhiweiguan factory in Hangzhou. [Photo/zj.zjol.com.cn]
Mooncakes are the seasonal treat during the Mid-Autumn Festival in China. With the festival approaching this year, mooncake makers in Hangzhou are coming up with new creative ways ranging from new designs and flavors to increasingly ornate packaging of mooncake gift boxes to attract customers this year.
Zhiweiguan, a time-honored food brand in Hangzhou, has cooperated with Hangzhou Liangzhu Culture Creation Co this year to have their mooncakes printed with designs of the relics unearthed in the Archaeological Ruins of Liangzhu City, including jade ornaments and Y-shaped tools.
The brand is also promoting 18 different flavors of mooncakes this year. In addition to traditional flavors, Zhiweiguan has also created mooncakes with black tea, milk cream, and salted egg yolk to attract younger customers.
Caizhizhai, another renowned food brand in the city, launched gift boxes of mooncakes by cooperating with fan maker Wangxingji and cultural creative company Sealink Impression.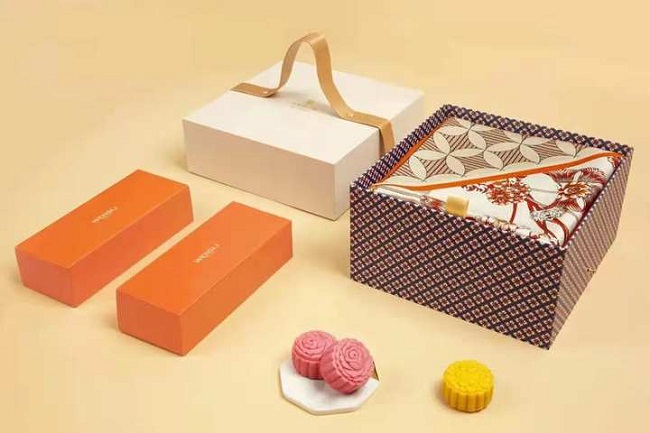 Mooncake gift packaging has become increasingly exquisite. [Photo/zj.zjol.com.cn]
The gift boxes are designed by Sealink Impression and the silk fans contained in these boxes are provided by Wangxingji.
Southern Song Dynasty Hu Ji, a handmade pastry maker, has set its eye on young generations by putting blind boxes in mooncake gift boxes, which contain toys mimicking figures from the The Legend of the White Snake.
Zhan Xiu, general manager of the pastry maker, said that the sales revenue of the newly-launched gift boxes totaled more than 1.8 million yuan ($277,000) in less than a month.
The time-honored TCM brand in Hangzhou, Huqing Yutang, is promoting mooncakes with traditional Chinese medicine fillings this year, including donkey-hide gelatin, lily bulb, ginseng, and wolfberry fruit, to appeal to the health preservation trend currently popular with young customers.