Hangzhou's super complex teams with International Finance Corporation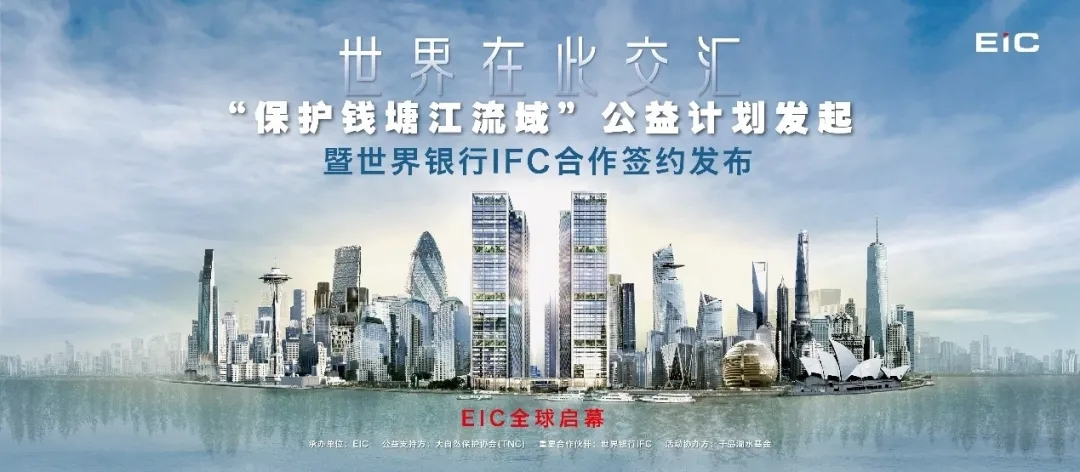 A poster of the global launch ceremony of EIC. [Photo provided to ehangzhou.gov.cn]
Hangzhou's super complex EIC, which is currently being built by Jiangong Real Estate Group, launched its "Protect the Qiantang River" campaign and signed cooperation agreements with the World Bank's International Finance Corporation on Aug 27.
The charitable program will stimulate the high-quality development of the Qiantang River and Qiandao Lake. The program was initiated by EIC and guided by the Nature Conservancy and Qiandao Lake Fund.
The first group of volunteers consists of financial and technical executives, internet engineers, and overseas elites, who will treat water resources in the Qiantang River and work to protect the environment.
EIC, located in Qianjiang Century Park, is a new super complex for industries such as the digital economy that is meant to lead the integration of the Yangtze River Delta.
"I believe that EIC (Hangzhou) will drive the green digital economy of China and set a good example for entrepreneurs worldwide. I hope it will become a permanent landmark for the green and sustainable development of small and medium-sized enterprises," said Matthew Gamser, chief operation officer of IFC.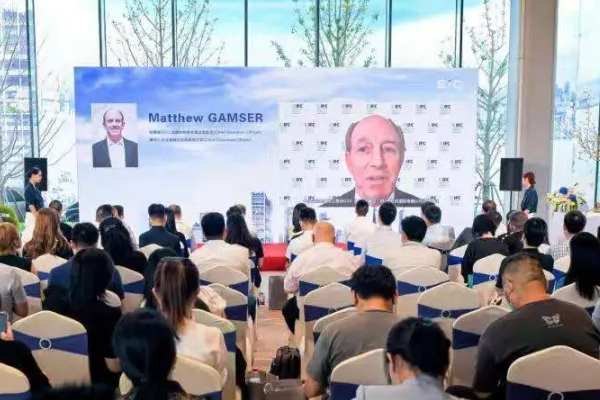 Matthew Gamser, chief operation officer of IFC, speaks online. [Photo provided to ehangzhou.gov.cn]
As a fintech city benchmarking Seattle in the United States, EIC is shaping a hybrid work-life space, keeping people, buildings, and cities in harmony. It is committed to creating a landscape greenbelt that can decrease carbon emissions, protect the city's biodiversity, and improve people's lives.
The design of EIC has been assigned to Foster+Partner, a top architecture office from UK, which is designing futuristic drop-off areas, a super lobby for social contact, and strict security, creating a brand-new living pattern.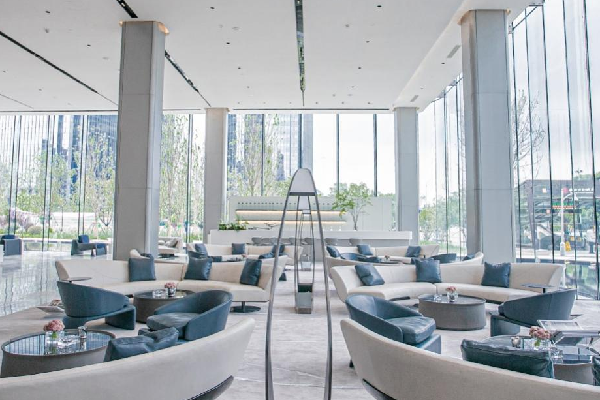 A lobby for the elite to socialize in EIC. [Photo provided to ehangzhou.gov.cn]
EIC is a disruptive innovation in city development, redefining the work-life pattern of urban super complexes.
"We insist on sustainable development and global cooperation, and EIC is just a new tiny city whose goal is to attract top companies and talent," said Li Li, CEO of Jiangong Real Estate Group.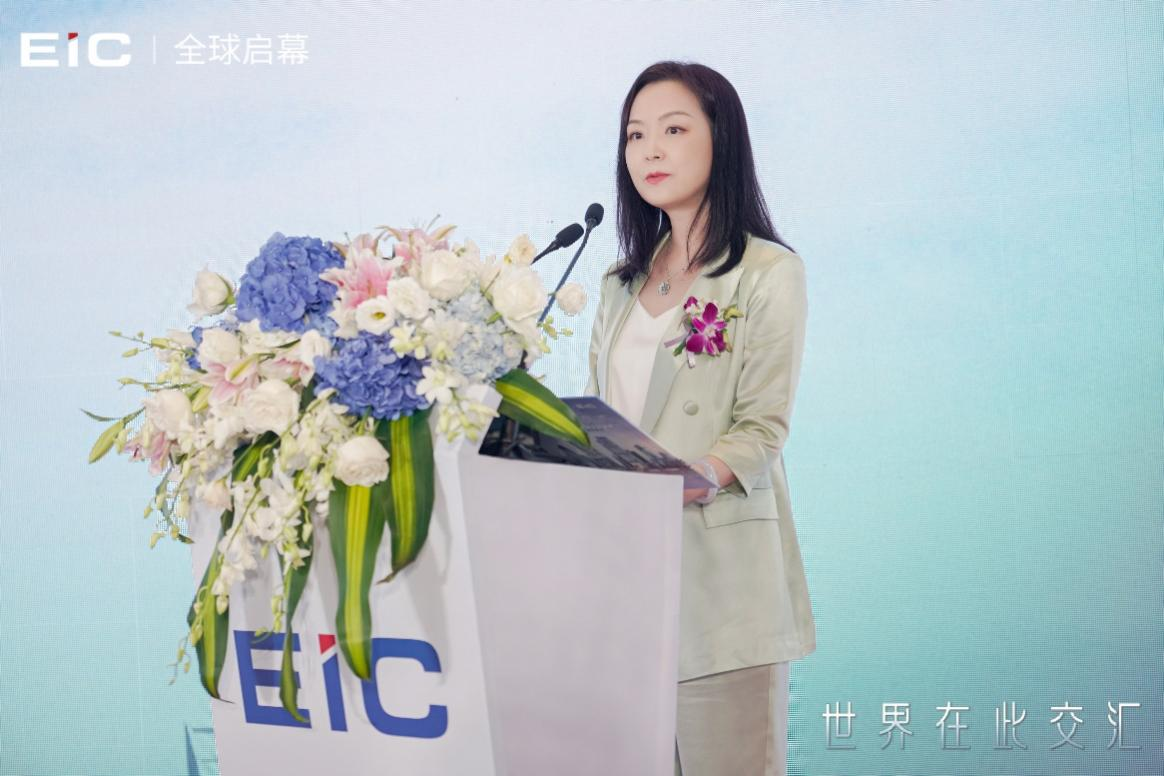 Li Li, CEO of Jiangong Real Estate Group, speaks during the ceremony. [Photo provided to ehangzhou.gov.cn]