Guozi Robotics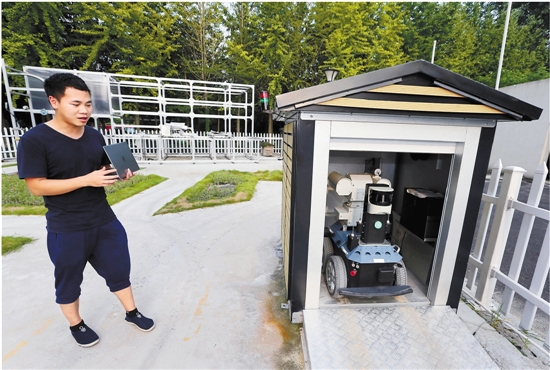 A staff member of Guozi Robotics tests a robot. [Photo/zjol.com.cn]
Zhejiang Guozi Robotics plays a leading role in the robotic technology and currently owns over 1,000 patents.
The company has developed an integrated technical system of mobile robots. It has formed a wide product variety that includes patrolling robot, logistic robot, and smart manufacturing. Its products are extensively applied in electrical power, railway, automobile, logistic and other vital industries.
As of 2021, the company has delivered robot products to over 10 countries and regions. Its patent number is expected to exceed 1,500 by 2023.
Address: 268 Yinhu Street, Hangzhou
Hotline: +86 400 826 2700 (Monday-Friday, 8:00 am to 5:00 pm)
E-mail: pr@gzrobot.com (Marketing); sales@gzrobot.com (Business)