Hangzhou International Day exhibition opens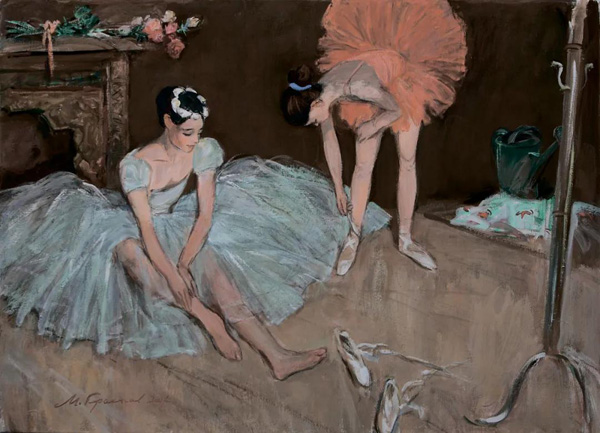 A Russian painting is exhibited at the 4th Hangzhou International Day. [Photo provided to ehangzhou.gov.cn]
The themed exhibition of the 4th Hangzhou International Day opened to the public at the Hangzhou International Expo Center on Sept 5.
Its international invitation area exhibits art works from 12 countries and promotional videos of various cities, countries, and international organizations.
The other exhibition areas are themed on Hangzhou's cooperation with its friendly cities, Hangzhou's contribution to the Belt and Road Initiative, as well as Hangzhou's digital reform and digital economy.
Hangzhou designated Sept 5 as International Day in April 2018 to mark the anniversary of the closing of the 2016 G20 Hangzhou Summit. The festival has since become an annual event and has helped raise the city's international profile.
The logo of Hangzhou International Day. [Photo provided to ehangzhou.gov.cn]