Hangzhou receives approval to build national protection demonstration zone for Longjing tea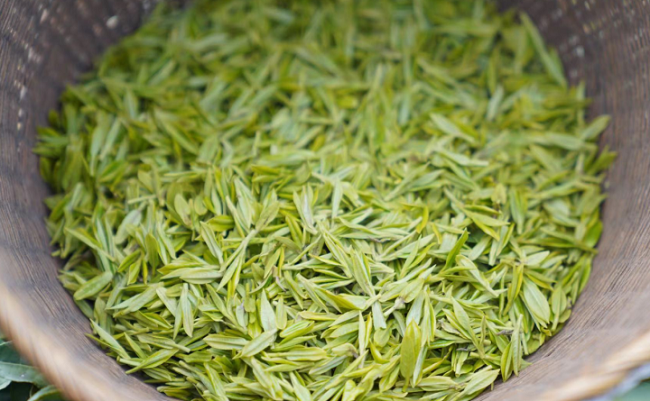 File photo: West Lake Longjing tea leaves. [Photo/zj.zjol.com.cn]
Hangzhou, the capital city of Zhejiang province, recently received approval from the China National Intellectual Property Administration to establish a protection demonstration zone for the national geographic indication protection product.
The West Lake Longjing tea,or West Lake Dragon Well tea, a special product in Hangzhou, was recognized as a national geographic indication protection product as early as 2001.
Longjing tea is a variety of green tea that is characterized by its color, delicate aroma, mellow taste, and beautiful shape.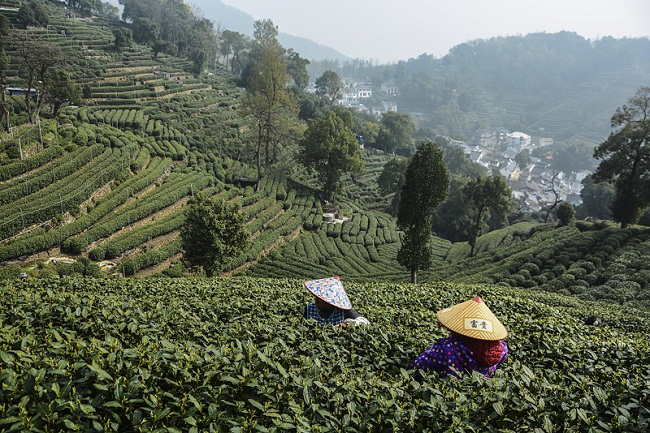 File photo: Aerial photo shows farmers working at a tea garden in Hangzhou. [Photo/CFP]
In recent years, the city has taken measures to crack down on fake Longjing Tea. To date, it has dispatched 11,308 law enforcement officers to track down more than 490,000 bags of fake Longjing Tea.
Due to these efforts, Longjing tea was priced at more than 600 yuan ($92.83) per kg than last year, increasing the revenue per mu to about 15,000 yuan. In addition, Longjing tea growers in Hangzhou are expected to generate an additional 300 million yuan in revenue per year.
Hangzhou will take three years to establish the protection demonstration zone by publishing supporting protection and management policies and expanding the overseas reach of the tea.
September 6, 2021

September 2, 2021

August 31, 2021
August 10, 2021