Hangzhou opens new page in patent protection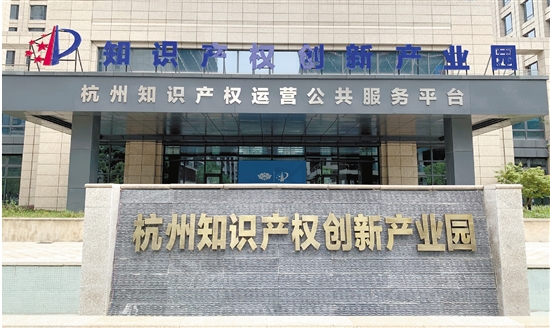 The Hangzhou Intellectual Property Innovation Industrial Park is located in Yuhang district. [Photo/zjol.com.cn]
The China (Hangzhou) Intellectual Property Protection Center passed the examination of the China National Intellectual Property Administration on Sept 15, receiving approval to open.
The center in Hangzhou will offer online and offline services to applicants. It will also aim to reduce the examination period for an innovation patent from 22 months to about four months. It will also offer mediation teams in patent infringement cases.
According to the annual Global Innovation Index ranking published by Cornell University and the World Intellectual Property Organization (WIPO), Hangzhou was the 25th most innovative city in the world.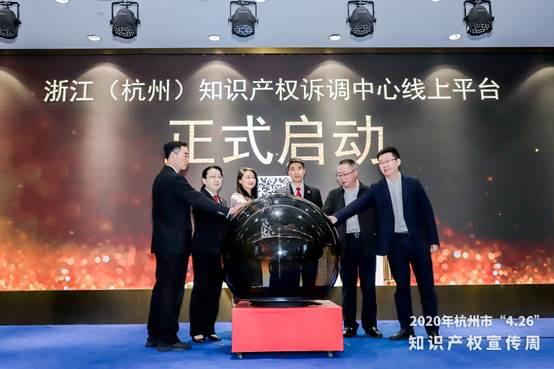 Representatives launch Hangzhou's online platform for dealing with IP-related lawsuits and mediation on April 26, 2020. [Photo/zjol.com.cn]
From January to July, the city filed 13,976 new patents, up 79.4 percent year-on-year. Among them, the number of patent applications filed under WIPO's Patent Cooperation Treaty was 1,147, up 21.25 percent year-on-year.
Last year, the city rolled out a three-year action plan to incubate new patents. Internet courts and service platforms have been set up, with patent owners able to use them to attract investment.
From January to August, a total of 9.16 billion yuan ($1.42 billion) was pledged with patents and 1.99 billion yuan with trademarks, up 82.21 percent and 285.9 percent respectively.
September 16, 2021

September 14, 2021

September 10, 2021
August 10, 2021