Hangzhou International Theatre Festival begins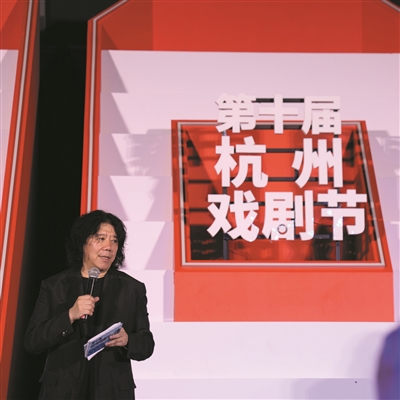 Meng Jinghui, founder and art director of the theatre festival, speaks at the opening ceremony of the 2021 Hangzhou International Theatre Festival on Sept 16. [Photo/hangzhou.com.cn]
The 2021 Hangzhou International Theatre Festival started on Sept 16 in Hangzhou, East China's Zhejiang province.
Unlike the previous nine editions, the opening ceremony of this year's event comprised four dramas simultaneously held at four theaters in the city.
The main venue was the Liangzhu Culture and Art Center where Meng Jinghui, founder and art director of the theatre festival, premiered his drama Head Without Tall, which was recreated from his classic work.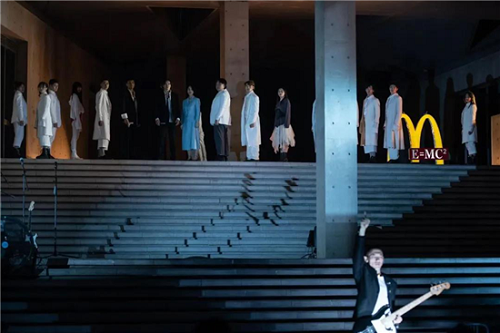 Stage photo of the Head Without Tall. [Photo/hangzhou.com.cn]
The other three venues were Hangzhou Grand Theater, Xixi International Arts Center and Hangzhou Yiyuan Theater.
Organized by the Publicity Department of the CPC Hangzhou Municipal Committee and Hangzhou Culture Radio Television Group, the 19-day cultural event will stage 43 performances of 21 plays from China and countries including Lithuania, Brazil, Belgium, and Denmark.
According to Meng, this year's festival will include five immersive plays which will bring actors and audiences into close proximity.
Since it was initiated in 2012, the Hangzhou International Theatre Festival has staged 140 performances and attracted 200,000 audiences.
September 16, 2021

September 14, 2021

September 10, 2021
August 10, 2021