Line dancers dance to welcome Asian Games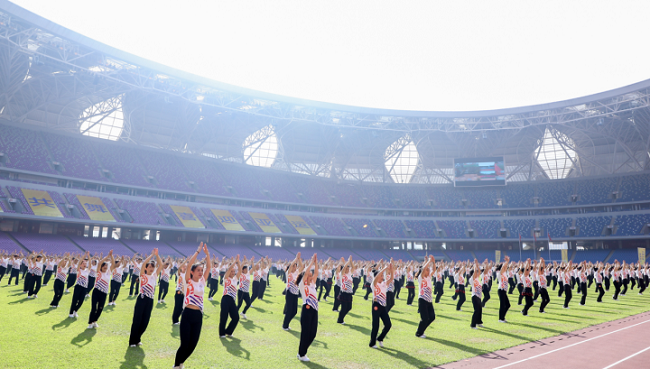 Nearly 1,200 line dancing fans from Hangzhou dance at the Hangzhou Olympic Sports Center Stadium on Sept 26. [Photo/zj.zjol.com.cn]
Nearly 1,200 line dancing fans from Hangzhou, capital city of East China's Zhejiang province, danced at the Hangzhou Olympic Sports Center Stadium on Sept 26 to welcome the upcoming Asian Games Hangzhou 2022.

The event also set up two other venues in Aksu, Xinjiang Uygur autonomous region, and the Archaeological Ruins of Liangzhu City, Yuhang district.
Since the start of this year, more than 13,000 line dancing events have been organized in the country, with over 1 million people from eight provinces taking part.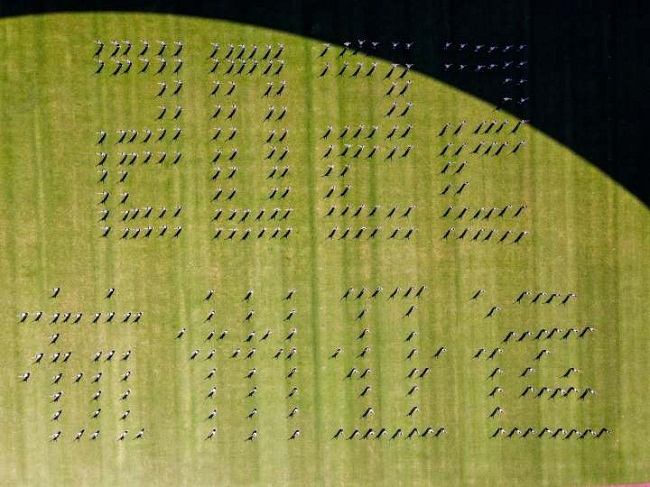 Line dancers form the Chinese character "2022 杭州亚运", meaning Asian Games Hangzhou 2022 in English. [Photo/zj.zjol.com.cn]