Asian Games on tour: Hangzhou meets Chengdu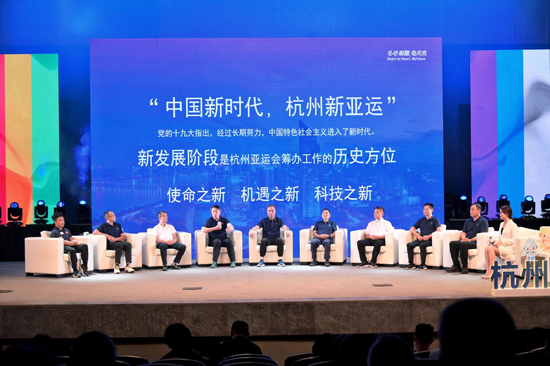 A dialogue on Asian Games Hangzhou 2022 and Chengdu 2021 FISU World University Games is held on Sept 24. [Photo/hangzhou.com.cn]
The Asian Games Hangzhou 2022 was promoted in Chengdu, capital of Southwest China's Sichuan province, on Sept 24 as part of the Games' tour across China.
A dialogue involving famous athletes and government officials from both cities was held.
Attendees shared their thoughts about the similarities and differences between Hangzhou and Chengdu, and discussed the two cities' sportsmanship.
In light of the upcoming Chengdu 2021 FISU World University Games, representatives from both cities exchanged their knowledge on hosting international sports events.
The Asian Games Hangzhou will be held from Sept 10 to 25, 2022 and include 40 major events. A total of 482 gold medals will be up for grabs, according to the Hangzhou representatives.
Chengdu representatives noted that 49 stadiums in Chengdu will be used for the 2021 FISU World University Games.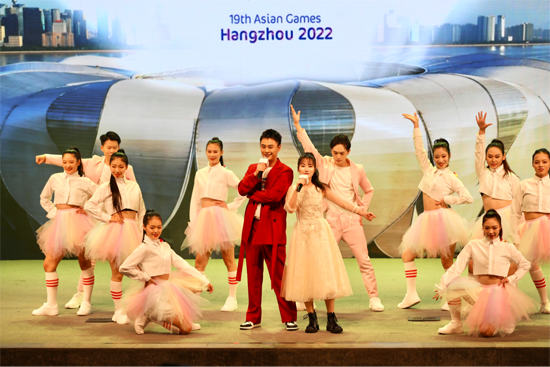 Performers sing songs themed on the Asian Games. [Photo/hangzhou.com.cn]
The promotion activity also featured a music festival held at the landmark Tianfu Square in Chengdu. A series of original songs themed on the Asian Games and Chengdu culture were staged.
The tour, which has already made stopovers in Shanghai, Xi'an, Tianjin and Wuhan, will continue to Beijing, Nanjing, Guangzhou and Shenzhen.
September 30, 2021

September 29, 2021

September 28, 2021
August 10, 2021