Montreux Jazz Festival debuts in China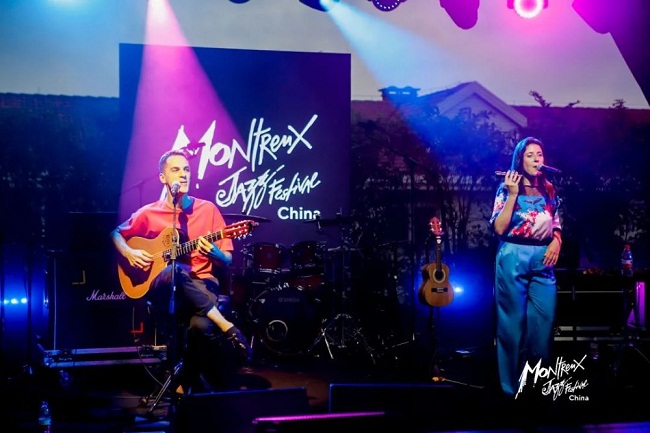 Grammy Award winner Ricardo Vogt and his wife Veronica Nunes perform at the Montreux Jazz Festival (China) in Hangzhou on Oct 5. [Photo/hangzhou.com.cn]
The Montreux Jazz Festival, a world-renowned music festival with 55 years of history, made its China debut in Hangzhou, capital city of East China's Zhejiang province on Oct 5.
The four-day festival, which was founded by Claude Nobs in 1967, has the longest history and represents the highest standard among global music festivals. It is held along Lake Geneva in Sweden every summer.
Four heavyweight bands lifted the curtain on the festival, during which Jazz pianist Luo Ning, Grammy Award winner Ricardo Vogt, and other artists staged performances.
Artists from eight countries, including Swiss pianist Sebastian Issler and German tenor Maximilian Vogler, recorded music tracks for the festival.
"The festival gathers the most renowned musicians in the world and almost all the modern Jazz masters have performed at the festival," said Qi Pengpeng, chief executive officer of the Montreux Jazz Festival (China).
Qi noted that besides music, the Montreux Jazz Festival is also a cultural event involving public welfare, education and healthcare. She expects that the music festival will serve as a cultural bridge between China and Switzerland.
Moreover, the Montreux Jazz Festival will work with local companies and charitable organizations to assist 100 poverty-stricken students in Zhejiang.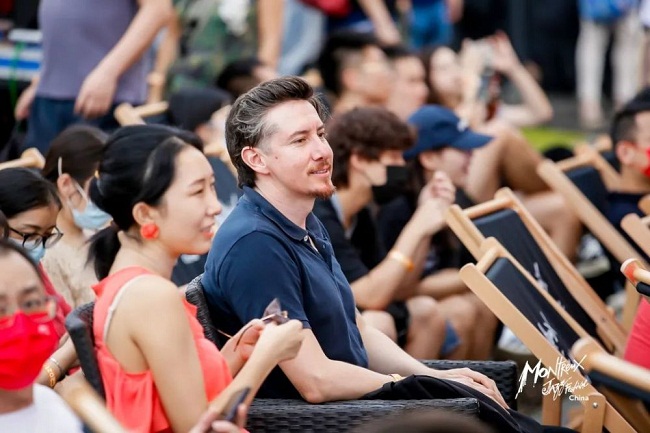 Festivalgoers enjoy music at the Montreux Jazz Festival (China) in Hangzhou on Oct 5. [Photo/hangzhou.com.cn]