Westlake University Yungu campus opens in Oct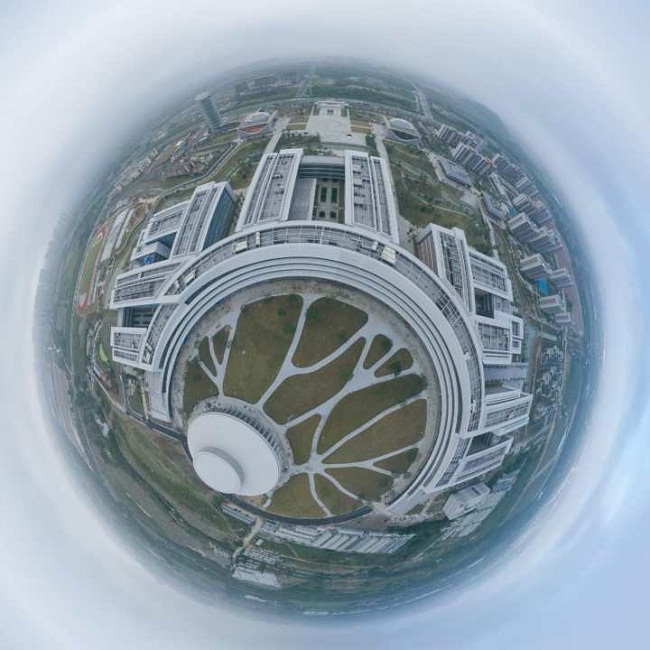 A panoramic view of the Yungu campus of Westlake University in Hangzhou. [Photo/zj.zjol.com.cn]
The Yungu campus of Westlake University in Hangzhou, East China's Zhejiang province will open on Oct 23, according to a news conference held in the city on Oct 12.
Covering an area of 1,484 mu (98.93 hectares), the Yungu campus is being constructed in three phases. The first and second phases, which include 42 buildings and 10 bridges, will be put into service this month.
Academic Ring is the campus's most iconic building and is a semi-circle that consists of a series of buildings dedicated to research into areas like medicine sciences, life sciences, as well as engineering sciences. Around 300 laboratories have been established inside it.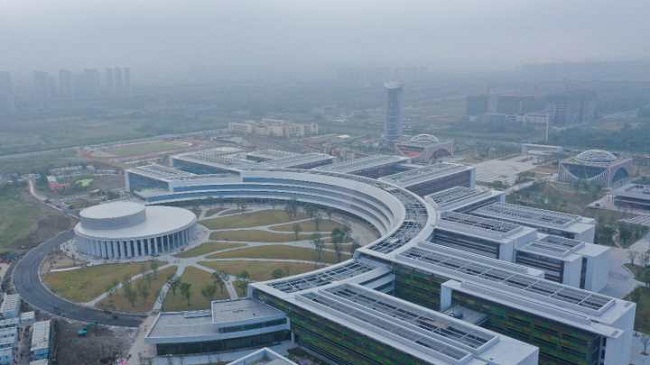 Academic Ring, the campus's most iconic building, includes around 300 laboratories. [Photo/zj.zjol.com.cn]
The second phase focuses on sports grounds, while the third phase, which will be put into use in 2024, is expected to include dormitories for undergraduate students and a library.
The Yungu campus includes an engineering college, a science college, and a life sciences college. It will recruit 2,000 undergraduate students, 3,000 doctorate students, and 1,000 post-doctorate students.
Various activities will be organized to celebrate the opening of the campus before Oct 23, including online and offline relay runs and forums.
Founded in 2016, Westlake University, which aspires to become one of the world's top research institutes, is China's first private non-profit research-oriented university. Its honorary chair is Nobel laureate physicist Chen-Ning Yang.
October 11, 2021

October 9, 2021
August 10, 2021