Hangzhou takes wedding photos for senior couples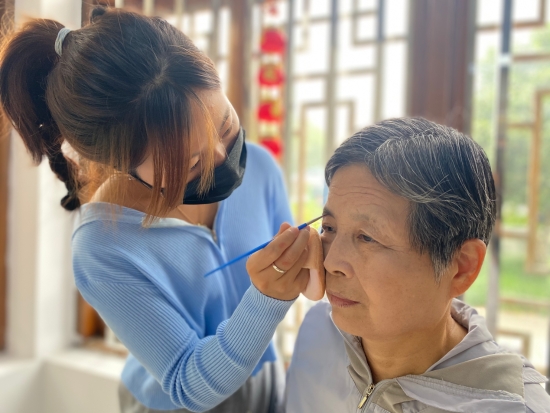 A dresser prepares a resident at Yunyayuan Community for her wedding photos. [Photo/hangzhou.com.cn]
Baiyang subdistrict in Qiantang district, Hangzhou, East China's Zhejiang province invited a professional photography team to take wedding photos for 12 local senior couples.
The photo service was done to mark Chongyang Festival, or Double Ninth Festival, a day for seniors that falls on Thursday, Oct 14 this year.
"Back when we were younger, nobody had the spare money to take wedding dress photos when getting married and it was quite accepted to take a black-and-white photo," said one of the couples who had always wanted to take a set of wedding dress photos.
They said that the community workers helped make their dream come true.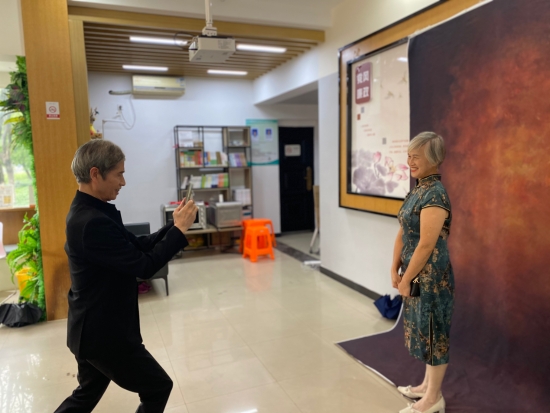 A man takes photos of his wife before they take wedding photos. [Photo/hangzhou.com.cn]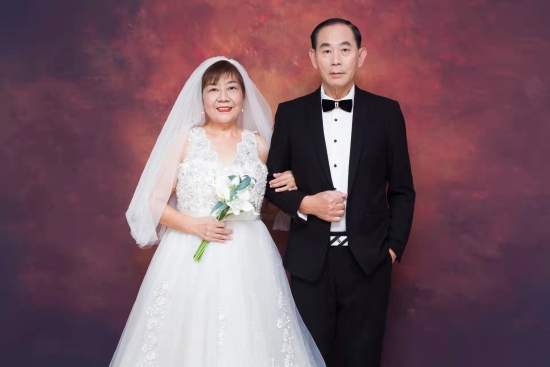 A couple dressed in a western-style wedding dress and suit. [Photo/hangzhou.com.cn]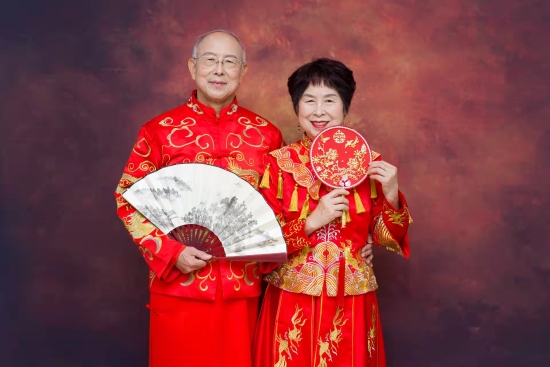 A couple dressed in a Chinese-style wedding dress and suit. [Photo/hangzhou.com.cn]