Strong alliance built for Hangzhou's entrepreneurship, innovation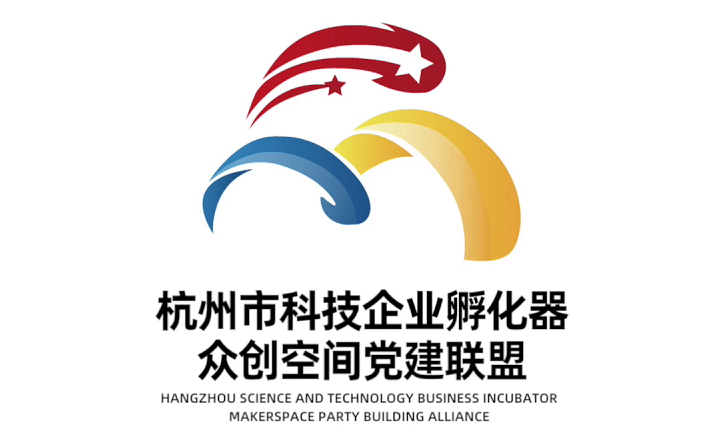 The logo of the Hangzhou Science and Technology Business Incubator Makerspace Party Building Alliance is unveiled on Oct 15. [Photo/zjol.com.cn]
The Hangzhou Science and Technology Business Incubator Makerspace Party Building Alliance was established in Hangzhou, Zhejiang province, on Oct 15.
The alliance, whose members are Party branches of 26 municipal incubators and makerspaces, will encourage entrepreneurs and innovators to team up and exchange resources, according to the municipal science and technology bureau.
Statistics from the bureau show that over 200 incubators, makerspaces, and startup companies have volunteered to set up Party branches comprising about 6,000 members.
"In Hangzhou, startup companies can come to us for support in finding working spaces and applying for preferential policies," said a staff member of the science and technology bureau of Hangzhou's Xihu district.
According to the local authorities, the incubators and makerspaces in Hangzhou cover an area of over 5 million square meters. They currently house over 16,000 startup companies, 86 listed companies, and over 130,000 skilled workers.
Hangzhou's Binjiang district was designated a national demonstration base for entrepreneurship and innovation.
The district is currently home to three national engineering technology research centers, 10 national business incubators, 300 provincial R&D centers and 40 provincial key enterprise research institutes.